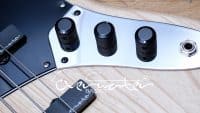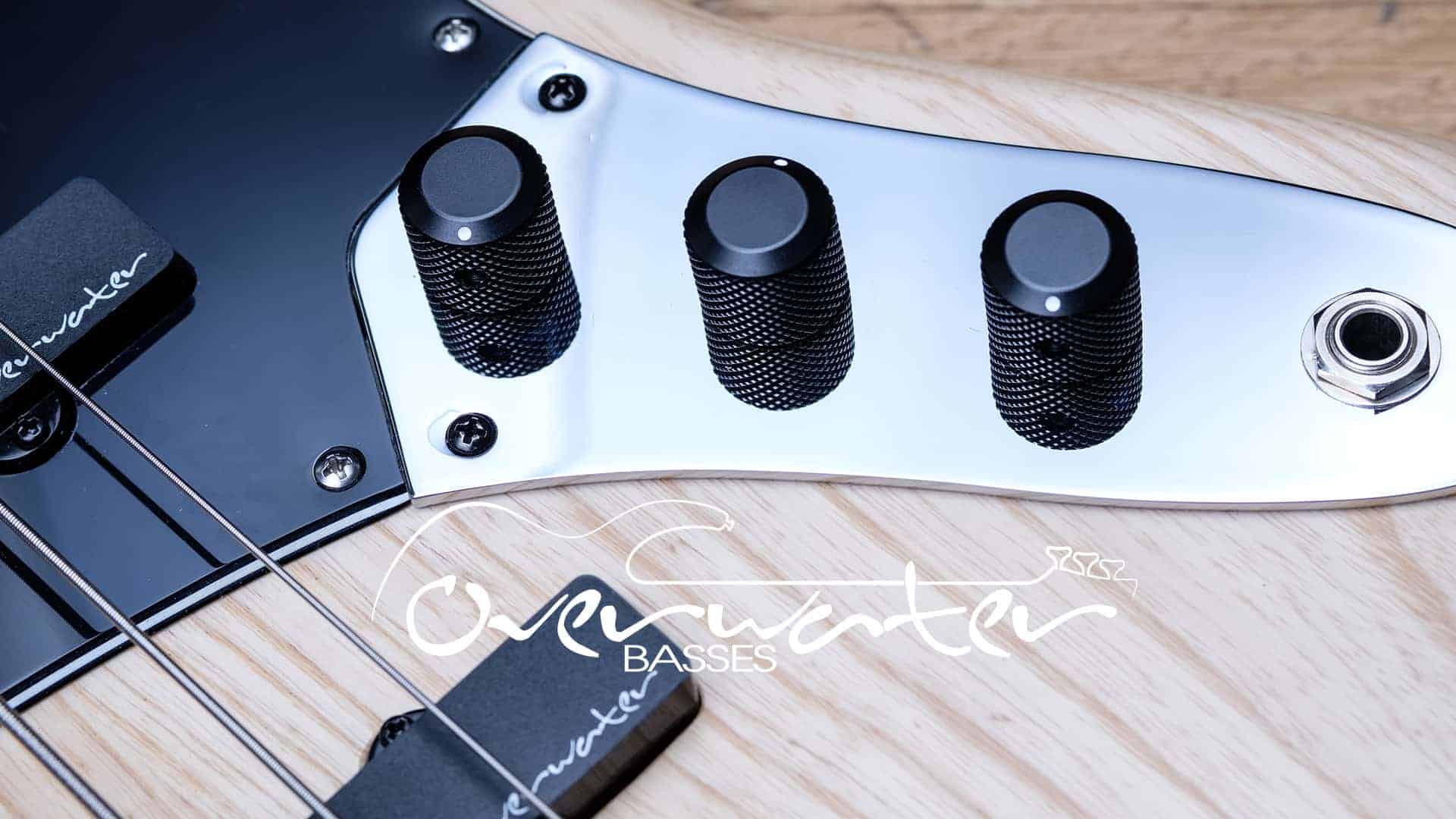 J Series Scott Devine Model
Founder of Overwater Basses, Chris May has been working closely with session and freelance bass players for over four decades in order to create basses that perfectly suit the needs of the high performing gigging musicians out there.
Overwater Basses began in a tiny basement located on the famous music street, Denmark Street in London. But the superb quality of the instruments quickly saw them outgrow their humble beginnings.
One of the reason for Overwater's ever-growing popularity is the fact that they treat the basses as an acoustic instrument first and foremost. Hence the basses are born with a super organic and natural sound that is really easy to work with before you even plug them into an amp.
Scott Devine of Scott's Bass Lessons has a long history with Overwater Basses. Starting out as an intern making bad coffee there, he quickly worked his way up to building the actual basses. But Scott's undeniable talent and love for playing the bass instead of building them was too strong. This saw him break out on his own and found Scotts Bass Lessons, which has grown into a massive online success. But as you can see, Scott's and Overwater's special bond was never broken, which has resulted in Scott's own signature Overwater bass.
The Scott Devine J series is a 4 string 33" short scale bass which sports an incredibly full and rich tone. It actually caught me by surprise how well this bass performs, and I have a feeling that Chris May's work does that to a lot of people!
The body wood is swamp ash and the fingerboard is birdseye maple, which is a perfect combination for a fast and funky bass.
The super tight maple neck and string through construction makes sure that you get that super punchy and pristine sound that this bass delivers.
The string spacing is 16.5 mm which by normal standards is quite narrow, but this supports Scott's own playing philosophy, which relies on economy of movement.
An 'undersize' body 20 fret J Series body profile, narrow 16.5mm string spacing and shorter 33″ scale, this bass encompasses the physical attributes associated with Scott's own style of playing and philosophy of economy of movement.
This bass took me by surprise. It's one heck of a snappy fighter!
The pick-ups are Overwater own OW 4 'Noiseless' J/J 4, which are fully shielded internally. They are technically 'single coils' – but they use a separate 'ghost coil' wired in parallel that cancels hum and kills the noise without changing the sound of the pick-up. Such a clever design!
The pre-amp is also Overwater's own OW flat response Buffer Pre-amp with passive EQ.
The idea behind this design is that on normal passive bass pre-amps you have a loss of signal (especially the high frequencies) from the bass to the amp. Even if it's just through a standard 3 meter cable, you can easily hear it. Therefor Chris and Scott put a buffer in the preamp to ensure that there is no signal loss at all.
The EQ is passive, so the control layout is Master volume, Pickup blend and Passive tone. So a very classic setup with a modern twist.
Specs
Body
Body Wood

Medium Weight Swamp Ash

Colors

Natural

Body Finish

Natural satin
Neck
Neck Wood

1 Piece Maple

Fingerboard

Birdseye Maple

Frets

20 - Medium

Strings

4

HeadStock

Standard

Neck Finish

Satin

Scale Lenght

33"

Tuning

Standard

Position Inlays

6mm Front dots

Side Dots

2mm Side dots - Black
Electronics
Preamp

OW Flat Response Buffer Pre-amp with Passive EQ

Pickups

OW 4 'Noiseless' J/J 4
Hardware
Bridge

OW Singles - Black

Bridge Spacing

16.5mm

Hardware Finish

Black

Pickguard

Black,White, Black