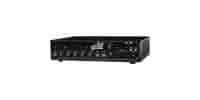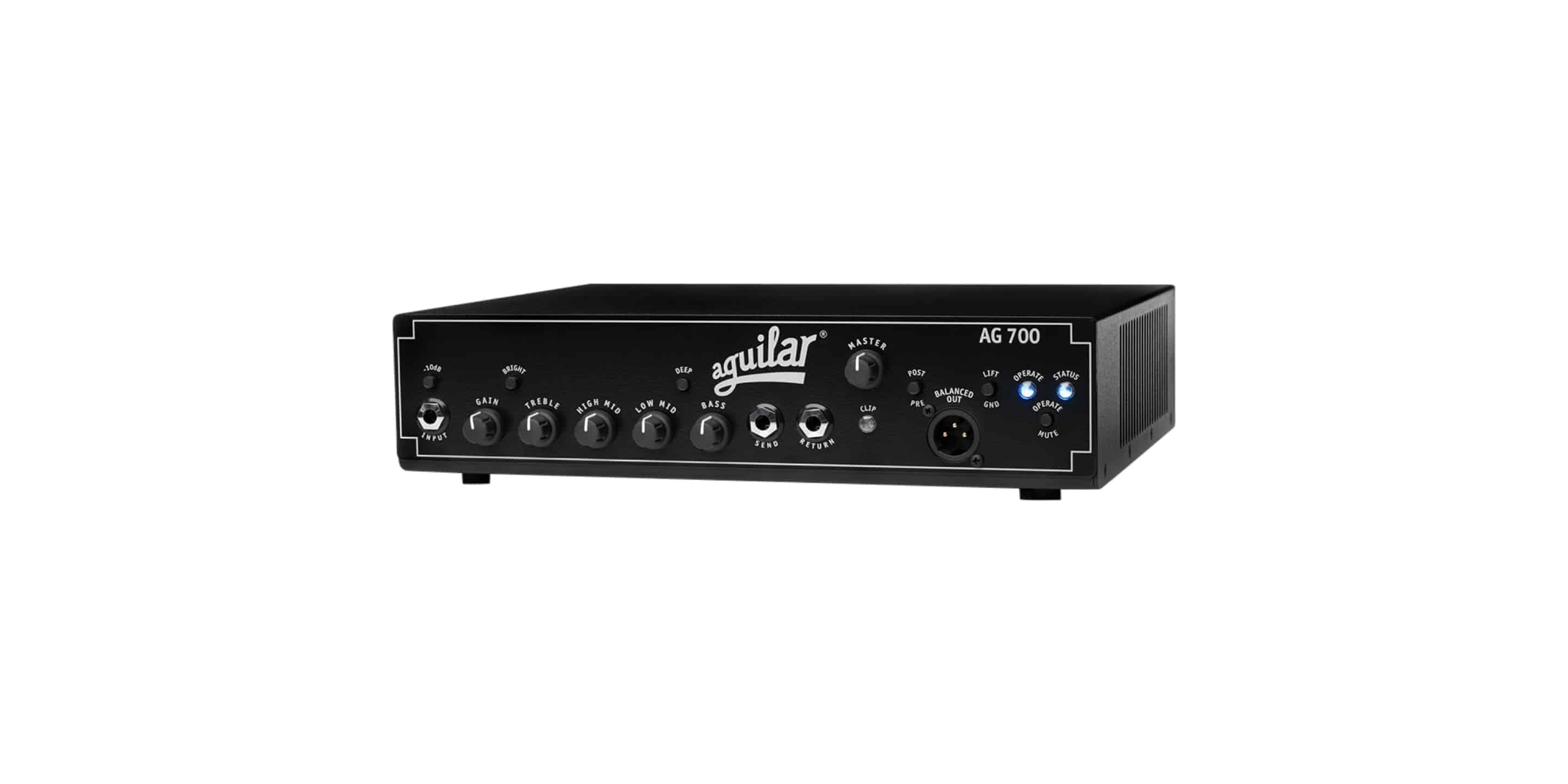 $

1,120.06excl. VAT
In stock
Aguilar AG 700
The Aguilar AG700 has the clarity, dynamic range and fast transient response of the legendary AG 500 with a bigger low-end and high headroom. This solid state amplifier provides 700 continuous watts at 4 ohms while only weighing 4.9 lbs. (2.22 kg)!
Boasting an incredibly flexible EQ section, the AG 700 features controls for Treble, High Mid, Low Mid and Bass along with Deep and Bright EQ switches for a broadband boost. The AG 700 also features a series effects loop, XLR balanced output and two rear panel speakon outputs.
Specs
Power and Ohm
Maximum Power Output

700 watts @ 2.67 or 4 ohms, 350 watts @ 8 ohms

Minimum Load Impedance

2.67Ω
Controls
Gain

Sets the gain for the optimal signal through the amp

Master

Controls the overall volume of the amplifier.
Eq
Bass

+/- 17 dB @ 40 Hz

Low Mid

 +/- 15 dB @ 300 Hz

Hi Mid

+/- 14dB @ 800 Hz

Treble

+/- 14 dB @ 4 kHz
Toggle switches
Deep

+6 dB <250 Hz

Bright

Broadband boost

Input Pad

-10dB input pad

Mute

Mutes the amplifier.

Post-Pre

Selects what signal will be delivered by the DI output. Selecting PRE, sends a clean copy of your input bass signal. Selecting POST delivers a signal processed by the preamp of the amp (gain, distortion, eq, master, etc.)

Ground Lift

Lifts the ground of the DI XLR output. If a ground noise in you DI signal is experienced, try changing the setting of this control.
Outputs
Speaker out

Connects the amplifier to your cabinet.

Balanced Output

Output to balanced equipment (mic preamp, console, recorder, compressor, audio interface, etc.) via a standard XLR jack.

Effect Loop

Series operation. Adds 6 dB of additional gain, making it useful for a broad range of effects units.
Mechanics
Dimension

12" W x 9" D x 3" H

Weight

4.9 lbs