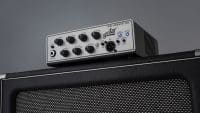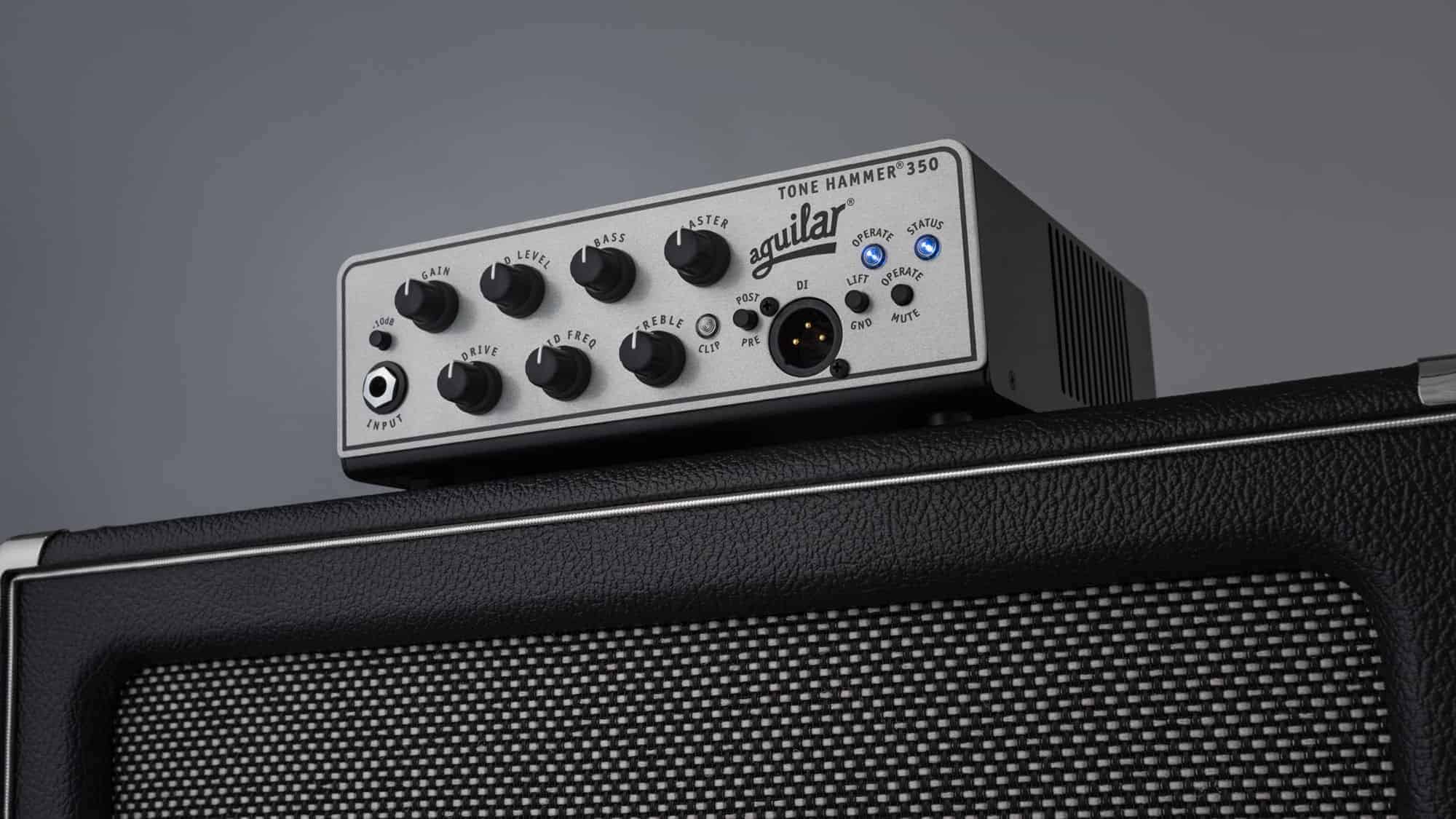 Aguilar
Tone Hammer 350
$

722.30excl. VAT
In stock
Aguilar Tone hammer 350
The Aguilar Tone Hammer 350 makes a big sound but leaves only a tiny footprint! Easy to purchase as well as easy to carry, players on a budget can now have it all! This amp has the sound, the look, and it's assembled at the Aguilar factory in NYC along with all of our legendary bass heads.
Specs
Power and Ohm
Maximum Power Output

350 watts @ 4 ohms, 175 watts @ 8 ohms

Minimum Load Impedance

4Ω
Controls
Gain

Changes the volume of the signal the Active 3 Band EQ.

Drive

Fully adjustable, featuring Aguilar's proprietary AGS(adaptive gain shaping) circuit.

Level

Controls the Microtubes Engine's output volume.

Master

Controls the overall volume of the amplifier.
Eq
Bass

+/- 17 dB @ 40 Hz

Mid

+/- 16 dB

Mid Frequency

 180 Hz – 1 kHz

Treble

+/- 14 dB @ 4 kHz
Toggle switches
Input Pad

-10dB input pad

Mute

Mutes the amplifier.

Post-Pre

Selects what signal will be delivered by the DI output. Selecting PRE, sends a clean copy of your input bass signal. Selecting POST delivers a signal processed by the preamp of the amp (gain, distortion, eq, master, etc.)

Ground Lift

Lifts the ground of the DI XLR output. If a ground noise in you DI signal is experienced, try changing the setting of this control.
Outputs
Speaker out

Connects the amplifier to your cabinet.

Pre Amp Out

This output connects the preamp to a different power amp.

Balanced Output

Output to balanced equipment (mic preamp, console, recorder, compressor, audio interface, etc.) via a standard XLR jack.
Mechanics
Dimension

8.25" W x 7.5" D x 3" H

Weight

3 lbs