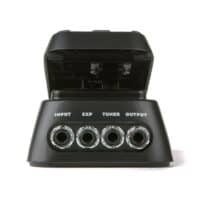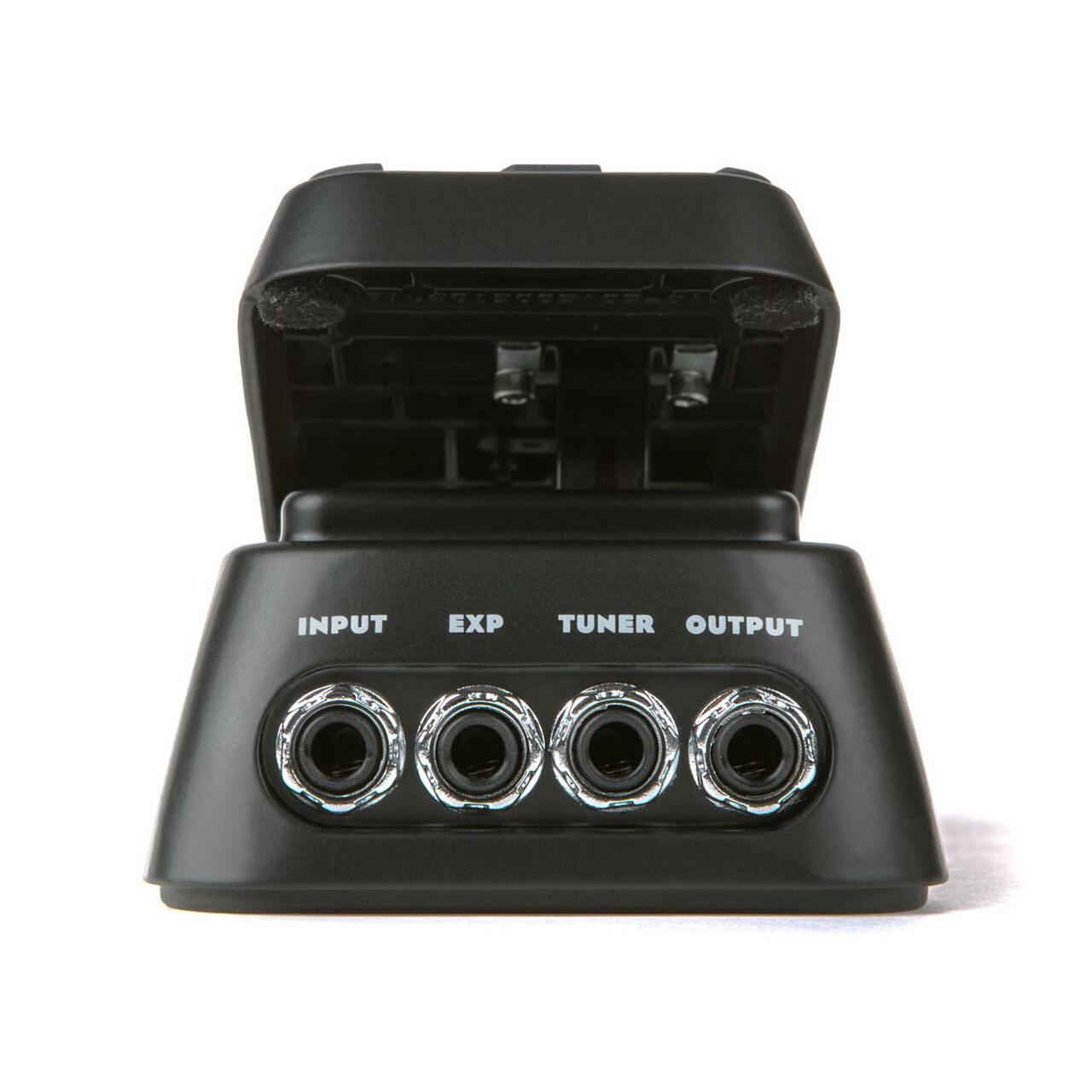 Dunlop Volume(X) DVP3
Control your volume and FX parameters without crowding your pedalboard. Saving space doesn't mean skimping on durability or functionality-the DVP4 Mini Volume (X) Pedal does everything that the larger DVP3 does at half the size, and it's just as durable and solidly built with a lightweight aluminum chassis, aggressive non-slip tread, and our patented Low Friction Band-Drive for a smooth range of motion and consistent, reliable performance. For maximum comfort and precision, the DVP4's rocker tension is fully adjustable.
The AUX output combines tuner and expression functionality into one jack that can be toggled with a switch inside the pedal. When using the DVP4 as an expression pedal, you can use an internal pot to set the minimum level of the parameter you're controlling with the rocker. If you want to reverse the function of the heel-down and toe-down positions, the DVP4 has another internal switch that allows you to do so.
Don't sacrifice control over your volume level and FX pedals just because you're using a travel-sized board. Get yourself a Volume (X) Mini Pedal.
VOLUME MODE (250 KΩ POT)
• Run a cable from the DVP4's OUTPUT jack to your amplifier.
• With the pedal fully toe-down, set your guitar and amp's maximum desired volume level.
•Moving the rocker toward the heel-down position decreases output level, muting the signal when fully heel-down.
•Optional: To connect a tuner, set TUNER/EXP switch to the TUNER position and run a cable from the AUX output to a tuner. Signal to tuner is always active.
EXPRESSION MODE (10 KΩ POT)
• Set TUNER/EXP switch to the EXP position. Run a stereo or TRS cable from the DVP4's AUX jack to your FX pedal's expression jack.
• With the pedal fully toe-down, set the FX parameter you want to control to the desired maximum level.
• Optional: To set the parameter's minimum level, use internal TRIMPOT. Turn it clockwise to raise minimum level or counterclockwise to lower it. Factory setting is fully counterclockwise.
• Move the rocker pedal toward the heel-down position to lower the FX parameter value within range set by FX pedal and the DVP4's internal TRIMPOT.
• Optional: Use internal TIP/RING switch to reverse the DVP4's heel/toe functionality