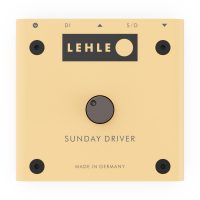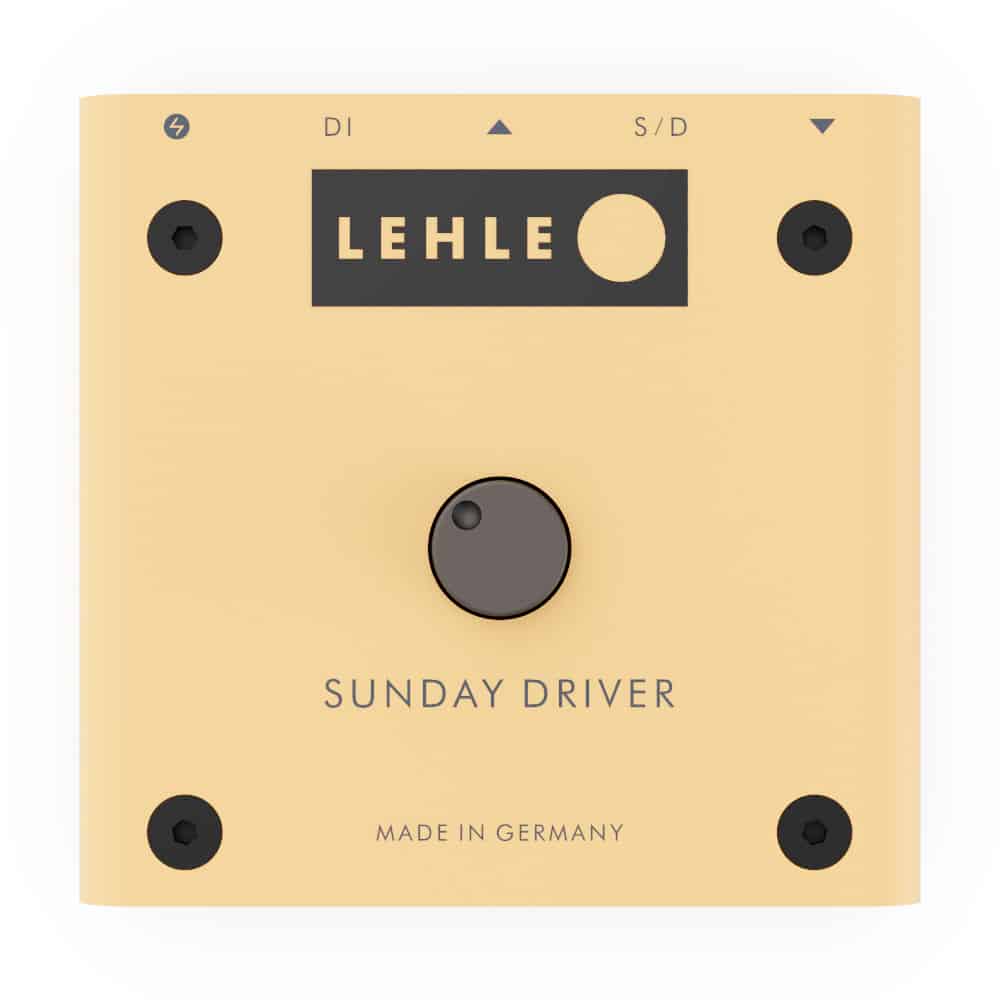 LEHLE SUNDAY DRIVER II
The LEHLE SUNDAY DRIVER II is a high-end preamp and DI box all in a conveniently compact format.
Its circuit is based on a discrete Class A circuit with JFET technology and provides two modes of operation, selected by a mode selector switch with gold-plated contacts: "D" stands for Driver: in this mode, your guitar signal is amplified, with absolutely no modification, at the input impedance of a guitar amp, efficiently eliminating losses on the route through leads and effects; the signal remains strong and clear, retaining its full dynamics.
The second setting "S" – as in Sunday – multiplies the input impedance by five, bringing out previously inaudible details and, as gain increases, giving your guitar a characteristic and unmistakable warmth that has given this preamp its name – the result is a sound as mellow as a sunny Sunday afternoon.
Even at the maximum +18 dB gain setting, the LEHLE SUNDAY DRIVER II always stays clean and absolutely free of background noise, thanks to its studio-standard overall dynamic range of 130 dB. To exploit the dynamics of tube amplifiers to the full, the input voltage is also rectified from the power supply socket, then filtered, stabilized and transformed to 30 V.
You can use it as a DI box on stage or as a high-end preamp in the studio as well: the output of the LEHLE SUNDAY DRIVER II can be tapped in balanced and the pedal be powered via phantom power.
Whether as a cable driver for stadium gigs, in complex effects setups, or as a recording preamp – with its broad output range of 20 to 100,000 Hz, the LEHLE SUNDAY DRIVER II can be used anywhere. And not just on Sundays.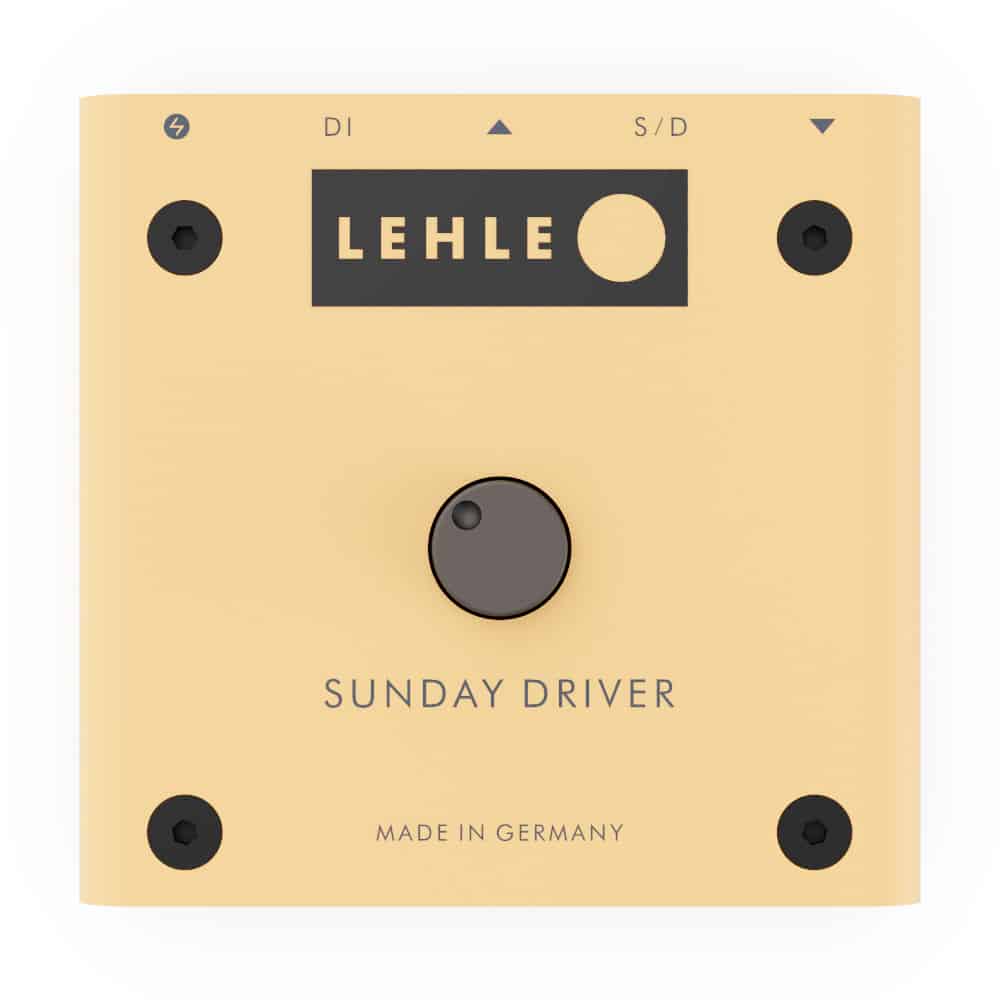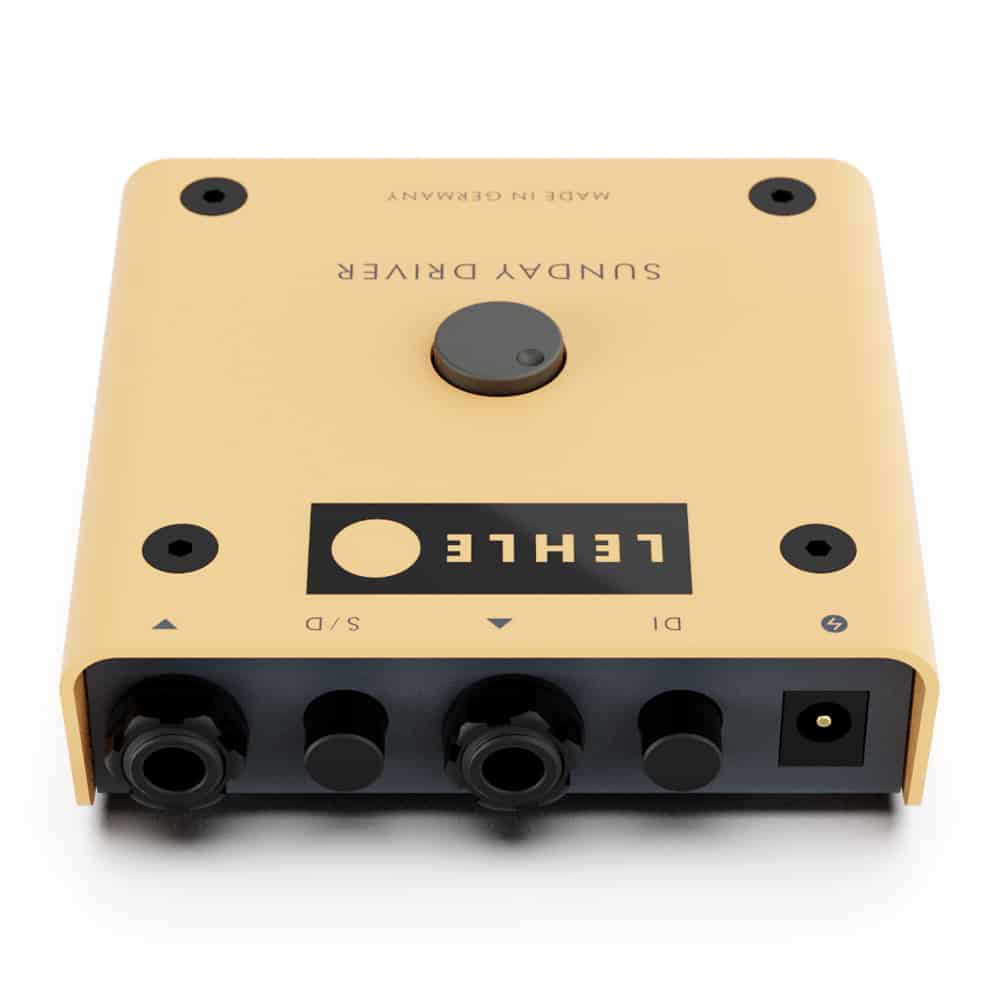 Q: What is the effect of an impedance converter?
A: The sound will be freshened up and signal loss through long cable runs will be compensated.
Q: What is the benefit of a buffer/impedance converter before my effects chain?
I heard about the Sunday Driver II , but I am uncertain how this works and whether I need this for my pedal board.
A: A high impedance / HiZ signal can be weakened by an increasing number of fx-pedals, even true bypass effects. The difference can be felt by connecting your instrument with a short cable directly to your amplifier and focus on the details in sound and dynamics.
Q: How can I compensate the signal loss on my effects board?
A: By using an impedance converter, which provides a high impedance input socket for the instrument signal and a low impedance output signal that is more resistent against loss.
Q: My doublebass pickup delivers a weak signal, can I increase the level without any coloration or distortion?
A: The Sunday Driver II can increase the signal gain up to 18dB without any loss or alteration of your original signal.
Specs
Outputs
INPUT SOCKET

Connect your instrument to this socket.

S/D-SELECTOR SWITCH

Use this switch to select the mode you want.

OUTPUT SOCKET

Connect your target device here.

DI SWITCH

Press this switch to use the LEHLE SUNDAY DRIVER II as a DI box or balanced cable driver.

EXTERNAL POWER SUPPLY

Connect a power supply with a voltage of 9 – 15 V.

Gain controller

Use the gain controller to adjust the intensity of the preamp from a slight level up to a powerful boost.