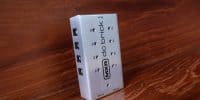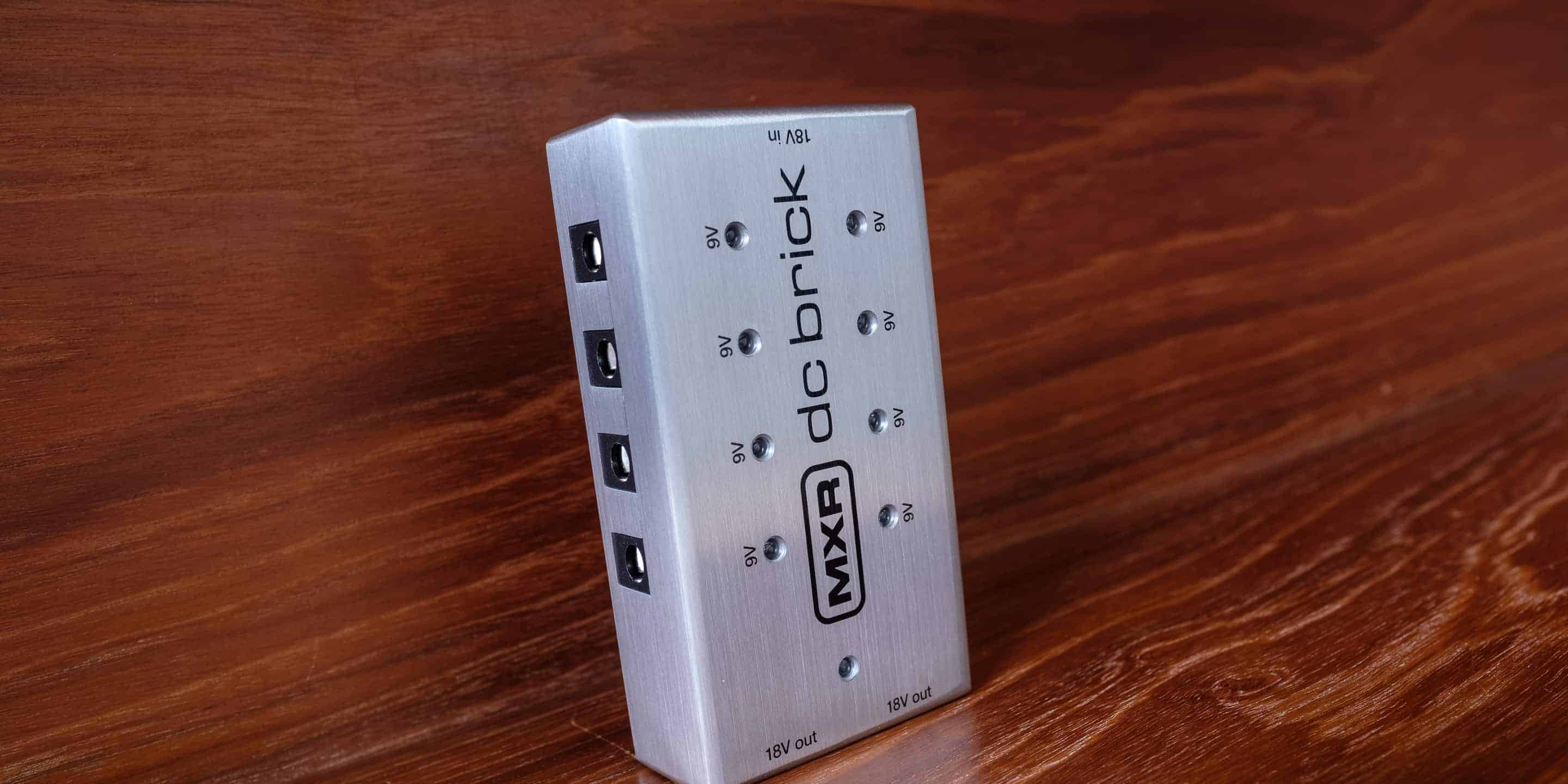 MXR
DC Brick Power Supply
DC Brick Power Supply
Keep your pedals powered all night long with the MXR DC Brick Power Supply, a revamp of the DCB10. Now under the MXR brand, the new DC Brick Power Supply features all of the short circuit and overload protection of the original but now handles twice the power, allowing you to use virtually any combination of effects. Additionally, each 9v output has a red LED that illuminates if there is a short so you can quickly identify and troubleshoot any power problems. The DC Brick Power Supply has eight 9v outputs and two 18v outputs, a change from the DCB10's seven 9v outputs and three 18v outputs. And of course, the AC adapter and all necessary cables to connect pedals to the unit are included.
All outputs may be used simultaneously for a total current output of up to 2000 mA.
Connect up to two pedals
requiring 18V power to the two
18V OUT jacks using the barrelto-barrel
cables
Each output features a blue LED.
When lit, this LED indicates a
good connection. If short-circuited
or overloaded, this LED will
turn off.
The Iso-Brick Power Supply
requires an 18V regulated power
supply rated at 2000 mA, with
5.5mm x 2.1mm positive barrel,
negative center plug. The included
power adapter can utilize a wide
range of wall power, from 100–240V
at 47–63Hz. Comes with switchable
US/Japan, UK, EU, and
Australian plugs
Included cables use industry
standard 5.5mm x 2.1mm positive
barrel, negative center
polarity plugs.
Specs
Outputs
9V

Eight 9V outputs that can handle an average of 150 mA each, or a total of 1200 mA in any configuration.

18V

Two 18V outputs can handle an average of 400 mA each, or a total of 800 mA in any configuration
Power
Power

The DC Brick Power Supply requires an 18V regulated power supply rated at 2000 mA, with 5.5mm x 2.1mm positive barrel, negative center plug. The included power adapter can utilize a wide range of wall power, from 100–240V