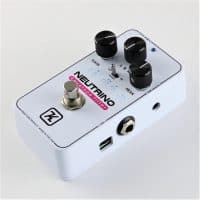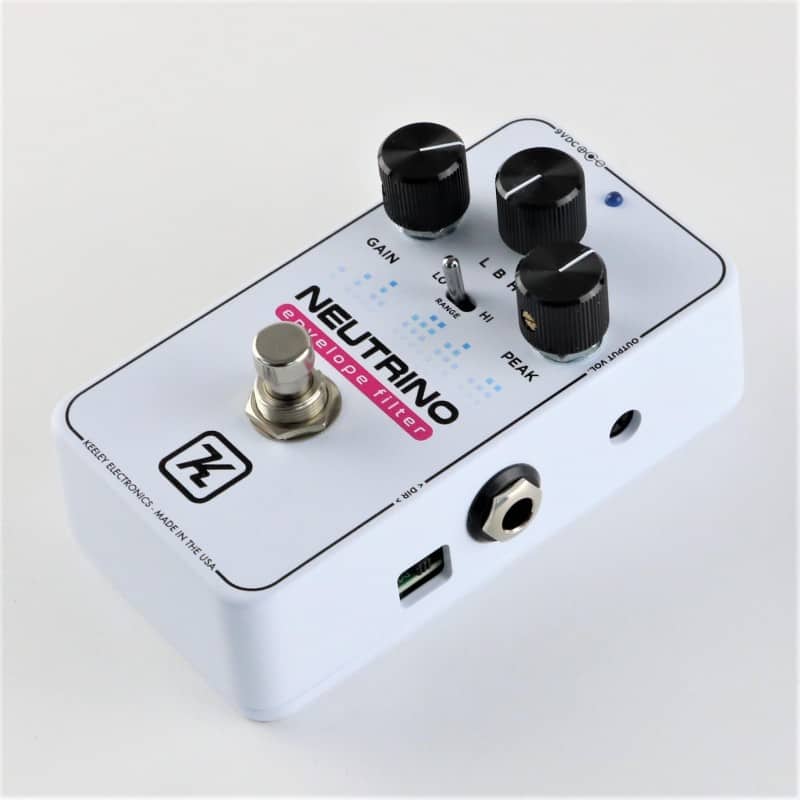 $

190.92excl. VAT
In stock
Neutrino Envelope Filter V2
This dynamic wah is an effect based o your pick attack or strength. The harder you pick, the harder it "wahs"
Specs
Knobs
Filter band selector L-B-H

Selects what pass band filter is used. Low Pass (L) allows low notes to pass and cut high ones. Band Pass (B) trims both highs and lows and allows smooth midrange to pass through. High Pass (H) cuts lows and sets the pedal up to operate at high freqencies.

Gain

Controls the input level of the circuit.

Peak

Controls the filter frequency. UP=more resonance - DOWN=mellow wah

Footswitch

Turns the effect on and off
Switches
Range switch

This switch further adjust the operation range of the variable filter. Set to LO to emphasize low registers of your instrument. Set HIGH to accentuate higher notes.
Power
Power

9 volts DC 9 VDC, 25 mA