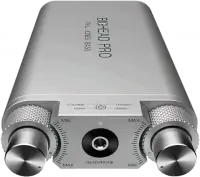 $

289.94excl. VAT
In stock
Phil Jones Bighead Pro (HA-2)
Mobile High Performance Multi-Function Headphone Amplifier/Digital Audio Interface
The HA-2 is the second model in the Bighead series and is a step up model of the popular HA-1 Bighead with added technology and features. The HA-2 is a high resolution USB audio interface that supports PCM playback with up to 384 KHz sample rate/24 bit resolution. On DSD playback, sample rates of 2.822MHzand 5.644 MHz are supported, making it the ideal choice for musicians and engineers that desire high performance and the purest sound quality.
It is a rechargeable lithium ion dynamo that is ideal for use in practice or recording situations. It also functions as a headphone booster amp as well as a preamp to drive powered amplifiers. The HA-2 has both passive and active instrument inputs with a 2 band EQ that is ideal for guitar and bass, yet versatile enough for use with other instruments.
It has an internal lithium-ion rechargeable battery that is fed by its USB jack, so any computer or appropriate cell phone charger can charge it in less than 3 hours, but it can play for up to 8 hours.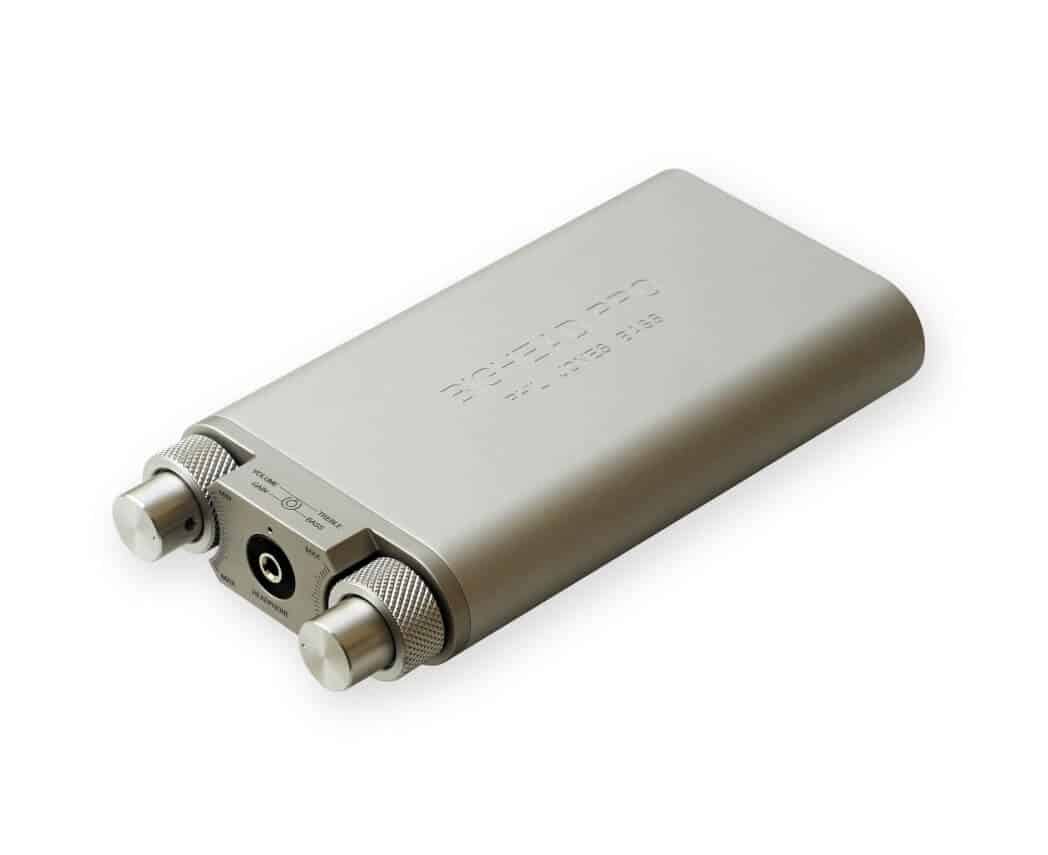 Specs
Power and Ohm
Maximum Power Output

300mW

Impedance

16-64Ω

Power Source

Internal lithium-ion Rechargeable Battery or USB Power
Controls
Input Level Gain (Outer Control)

Instrument only. This will match the level of an instrument to BIGHEAD PRO.

Master Volume Control (Inner Control)

Controls level of both instrument and AUX signal.
Eq
Treble Cut/Boost (Inner Control)

Cut and boost signal +/- 18dB of the instrument only not AUX signal.

Bass Cut/Boost (Outer Control)

Cut and boost signal +/- 18dB of the instrument only not AUX signal

Frequency Response

10Hz-40KHz
Outputs
Line Out Jack

The preamp in the BIGHEAD PRO is of recording studio quality, so the line out is a very pure signal for recording or driving another amplifier.

Instrument Input Jack

This is a high impedance input and is designed for all passive and active instruments.

Stereo AUX Input Jack

This is a stereo mini jack and can accept any signal from iPod, iPad, and computer or drum machine.

Micro USB

For battery charge and digital interface.
Mechanics
Dimension

7,5 x 14,9 x 2,4 cm

Weight

290g