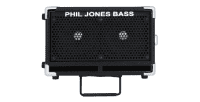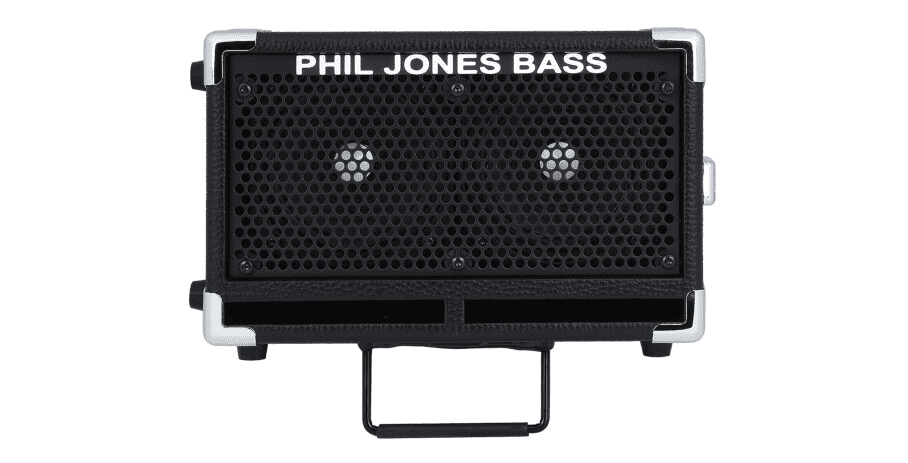 Cub II BG-110
The Phil Jones Bass BG-110 Bass Cub II is 110 watts of pure tone in a 'shoebox' size package. It is so light, that it can be lifted with one finger! Compared to the original Bass Cub, the BG-110 has far greater transient attack from improved loudspeaker cone acceleration, greater dynamic range, and lower harmonic distortion. The improved amplifier design also has an upgraded power supply able to provide a rock-solid stable voltage and current to feed the amplifier. In addition, PJB provided a better loudspeaker, specially engineered for the BG-110 Bass Cub II that gives a wider and smoother frequency response using the unique 'Chrome-Dome' technology. It will provide increased headroom and speed to capture every nuance of bass playing, from gentle finger style to hardcore slapping. Two independent channels can accept two instruments or one microphone. It also has a stereo input for a drum machine or iPod/MP3 player. Play along practicing can be accomplished through the two internal speakers or headphone jack. With these features and great sound there is no longer an excuse you cannot practice!
Specs
Controls
Eq

3-band EQ with +/- 18 dB boost/cut per band

Limiter

Switchable and adjustable limiter
Input
Input

2 channels with separate inputs (XLR/TS combo for channel A, TS for channel B)

Aux input

3.5 mm stereo jack with adjustable level This 3.5mm stereo Aux In jack provides the possibility to connect your mp3 player, your iPhone or other external audio sources. With adjustable level.
Outputs
Headphone output

This 3.5 mm stereo jack lets you connect your headphones.

DI output

Rear connections for DI output (XLR) with switchable Ground Lift.

Line out

This jack provides a line level signal for connection to a separate power amp, PA mixing console or recording equipment.

Tuner out

This jack is provided for connection to an electronic tuner.