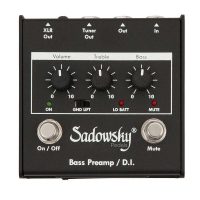 $

134.70excl. VAT
In stock
The Sadowsky SBP-1 Bass Preamp offers bassists the same electronics that has been built into every Sadowsky bass for over 30 years. With the flexible combination of preamp and DI box, the pedal can be used in the effects setup in front of the amplifier or to connect your bass directly to a mixer or the PA. The control options are kept simple with Volume, Treble and Bass, Treble and Bass only work as a boost. The SBP-1 Bass Preamp is ideal for upgrading old vintage instruments where you don't want to change the original electronics. The best results are achieved with passive basses or circuits with active pickups, where you can bypass the active electronics.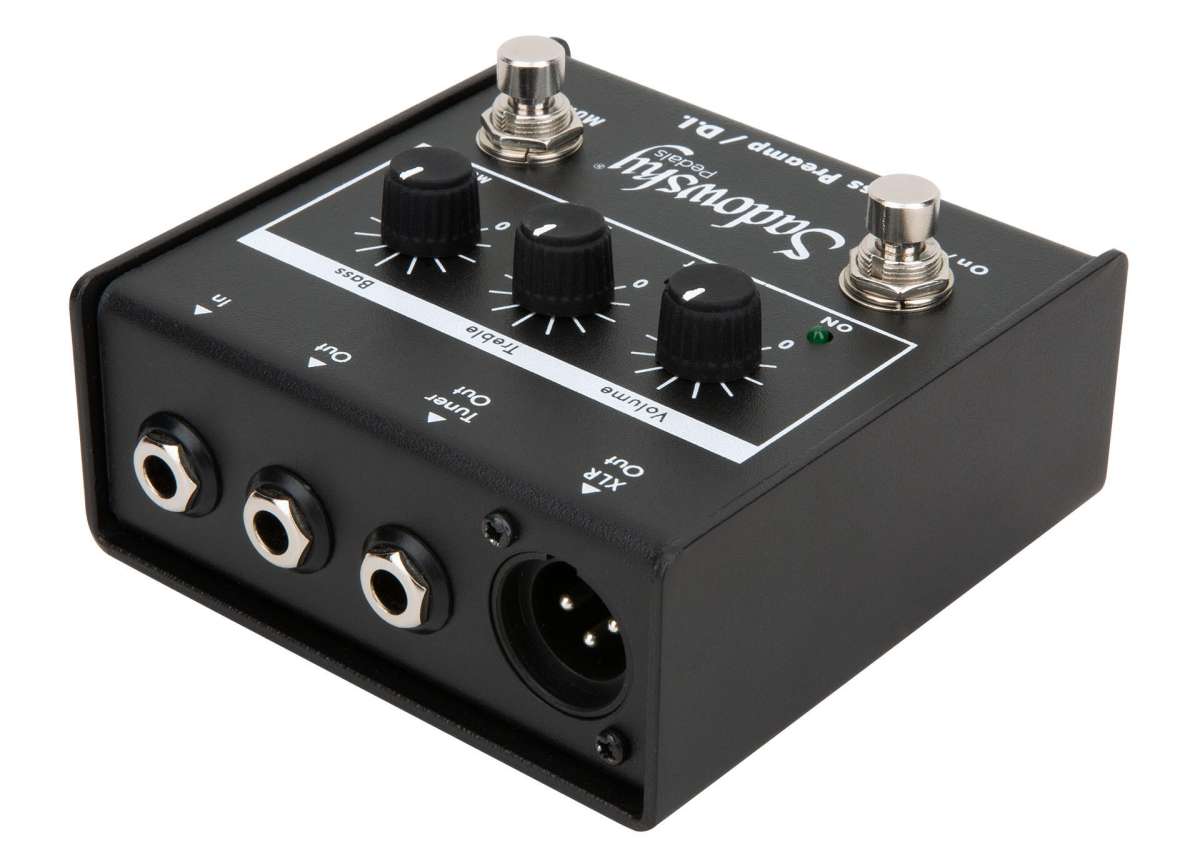 Specs
Knobs
Frequency response

50 Hz - 50 kHz

Bass control

+ 18 dB boost at 40 Hz

Treble control

+ 18 dB boost at 4 kHz

Power

9V DC (battery or optional power supply)

Dimensions

106 x 107 x 61 mm

Weight

780 g / 1.72 lbs
Outputs
XLR OUT

The XLR output enables you to plug directly into a PA or recording console or any other device that accepts an XLR connection. The output is accurate and quiet for recording and all professional applications.

GROUND LIFT

If a hum occurs while using the XLR output, engage the ground lift switch. When the switch is set to the right (under the word, 'Lift') the ground is lifted.

LOW BATTERY LED

The Lo Batt LED will begin to glow when the battery reaches 7.5 volts. We recommend you replace the 9V battery at this time. To extend battery life, unplug the cord going into the input jack as the battery is draining anytime that jack is activated. This is not necessary on short breaks while gigging, but do not leave the unit plugged in overnight when not being used.

AC ADAPTER

An input jack for an AC adapter is located on the right side of the unit. The Sadowsky Preamp requires a linear regulated power supply for quiet operation. For very noise sensitive applications, battery operation might provide the most quiet operation.

BATTERY

To change the battery, pull open the compartment on the side of the unit. Please follow all safety instructions regarding the battery usage, removal and disposal. Do not expose the battery to extreme temperatures. Use only suitable 9V batteries. Do not use fire to dispose of batteries.