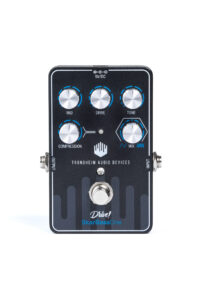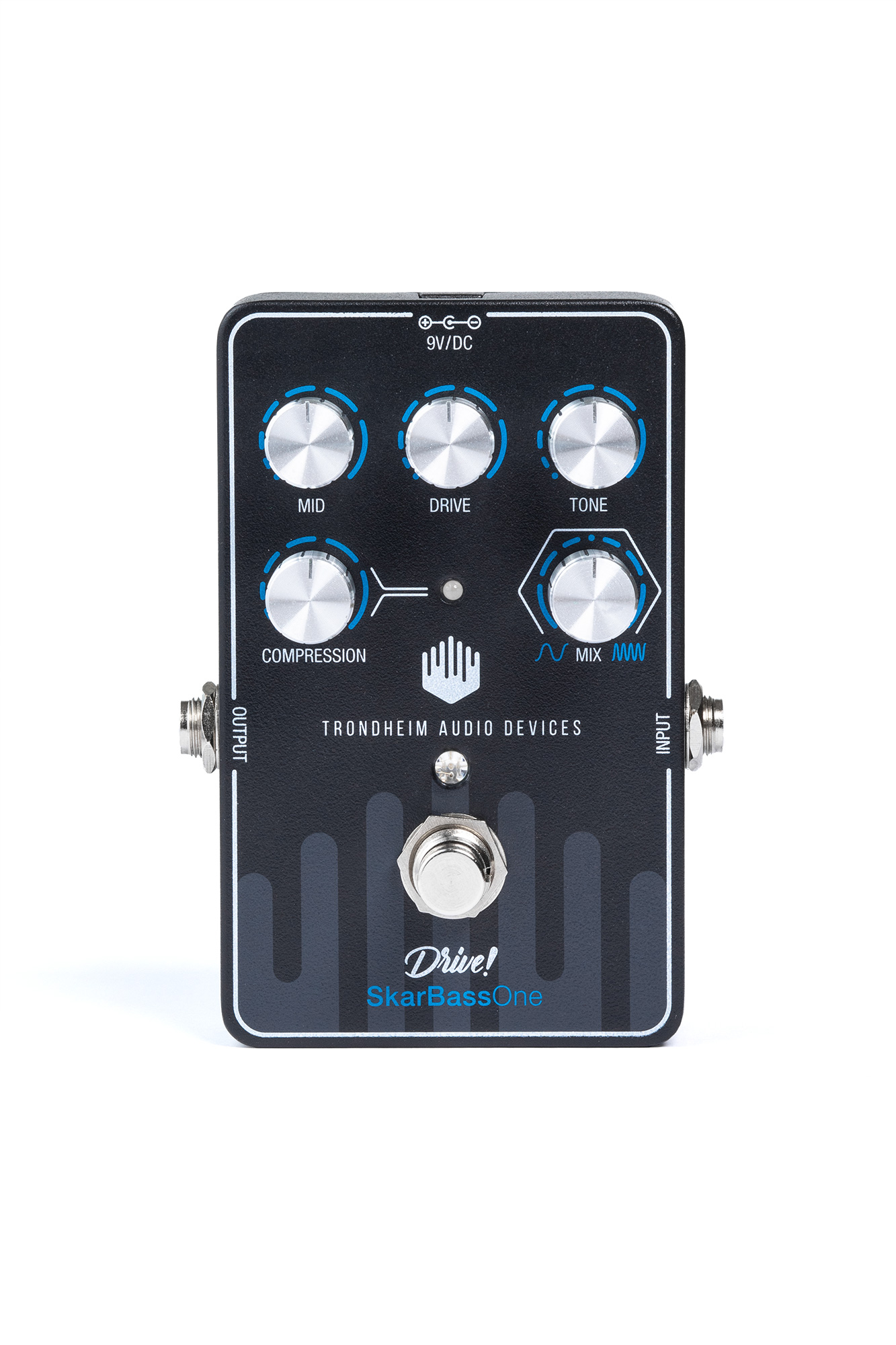 $

372.45excl. VAT
In stock
Like a plugin for your live bass!
The Norwegian-developed SkarBassOne from Trondheim Audio Devices is a complete effect pedal for bass guitar. The pedal is designed to be connected directly to an amp, interface or DI box.
The pedal is 100% analogue and is all you need for a professional bass sound at practice, concerts and in the studio!
SkarBassOne has a lightning fast FET compressor with associated compression LED to see gain reduction.
The mid filter is precise and reduces frequencies that are masked by other instruments, now you can finally play loud without disturbing the rest of the band!
By using the footswitch, you enable/disable multiband Drive on the pedal. Here you can go from mild distortion to a fierce overdrive which, unlike traditional overdrives, does not touch the fundamental low frequencies in the signal.
Tone knob is also activated together with Drive.
Mix knob balances low versus high frequencies. This is a very effective way of balancing the frequency response emitted by the pedal.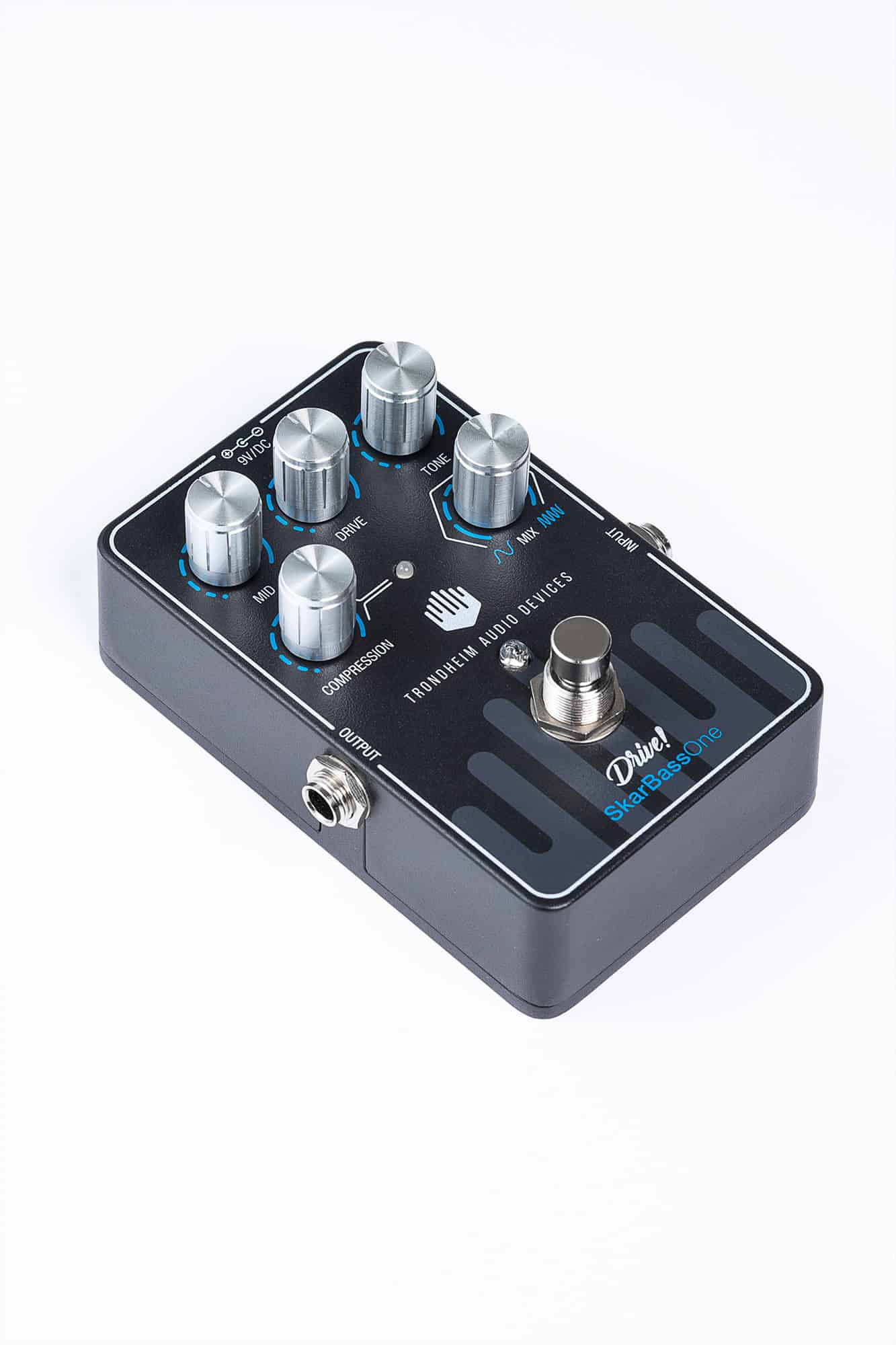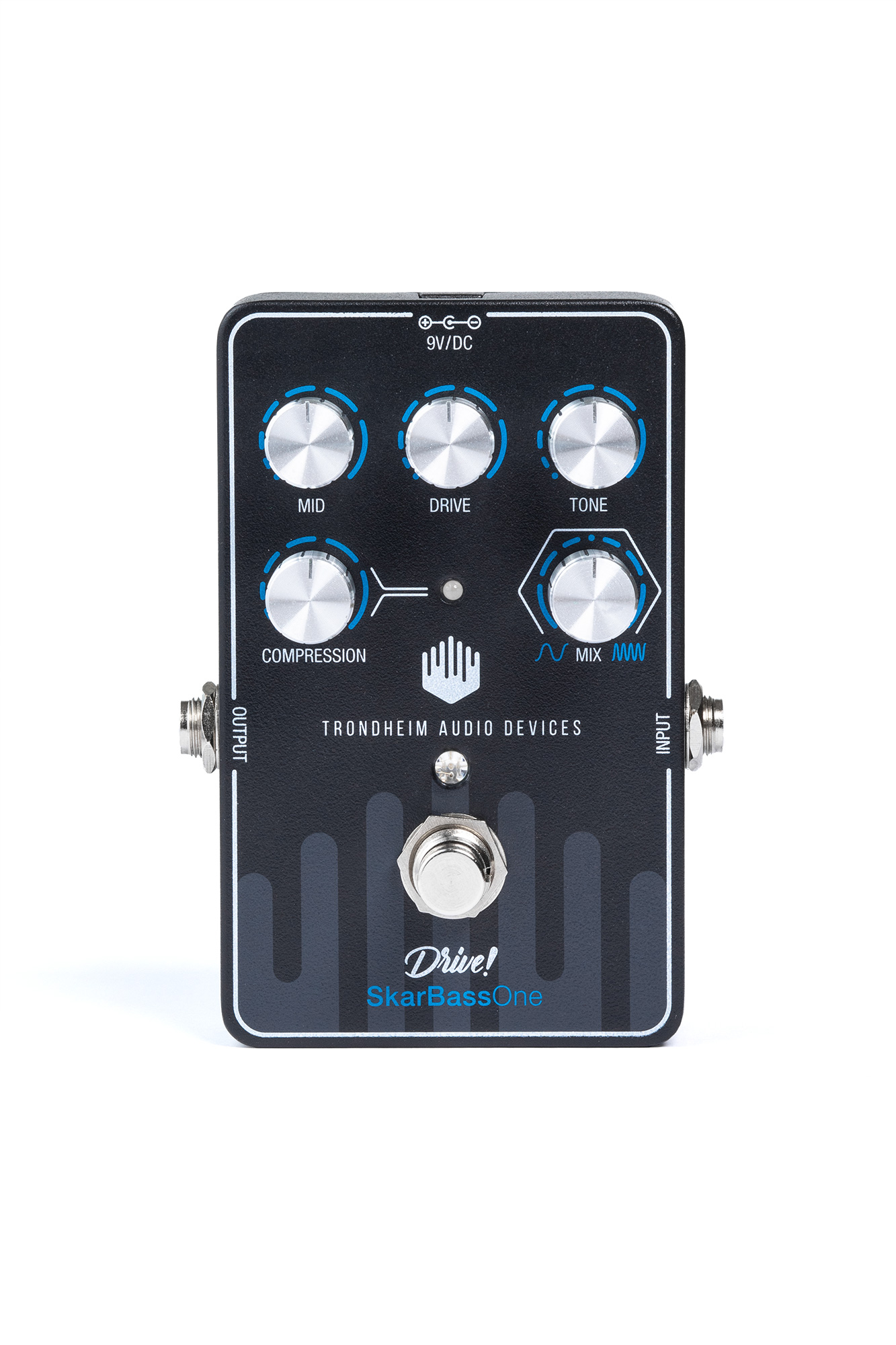 Specs
Knobs
MID

Mid filter to achieve the surgical studio tone! Create a defined, in the pocket frequency response for the bass to sound massive and to make it sit with other instruments. Your band mates will never beg you to turn down your bass again!

Compression

One knob FET compressor with fast attack and release. It handles dynamics with ease and creates a solid wall of tone.

Drive

Set the amount of multiband drive, from gentle push to full on bark!

Tone

Hi-cut filter to control the high frequencies of the output.

Mix

Quickly set the tonal balance between low frequencies and high frequencies. Find the sweet spot in any situation.
Toggle switches
Foot Switch

On/Off switch for Drive and Tone. Red channel =Drive and Tone active. Blue channel = Drive and Tone off. Compression, Mid and Mix is active on both channels.
Dimensions
Dimensions

Width 80mm
 x D 112mm x H 48 mm

Power
Power

9vdc Current Draw<30 mA