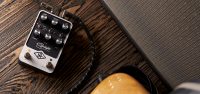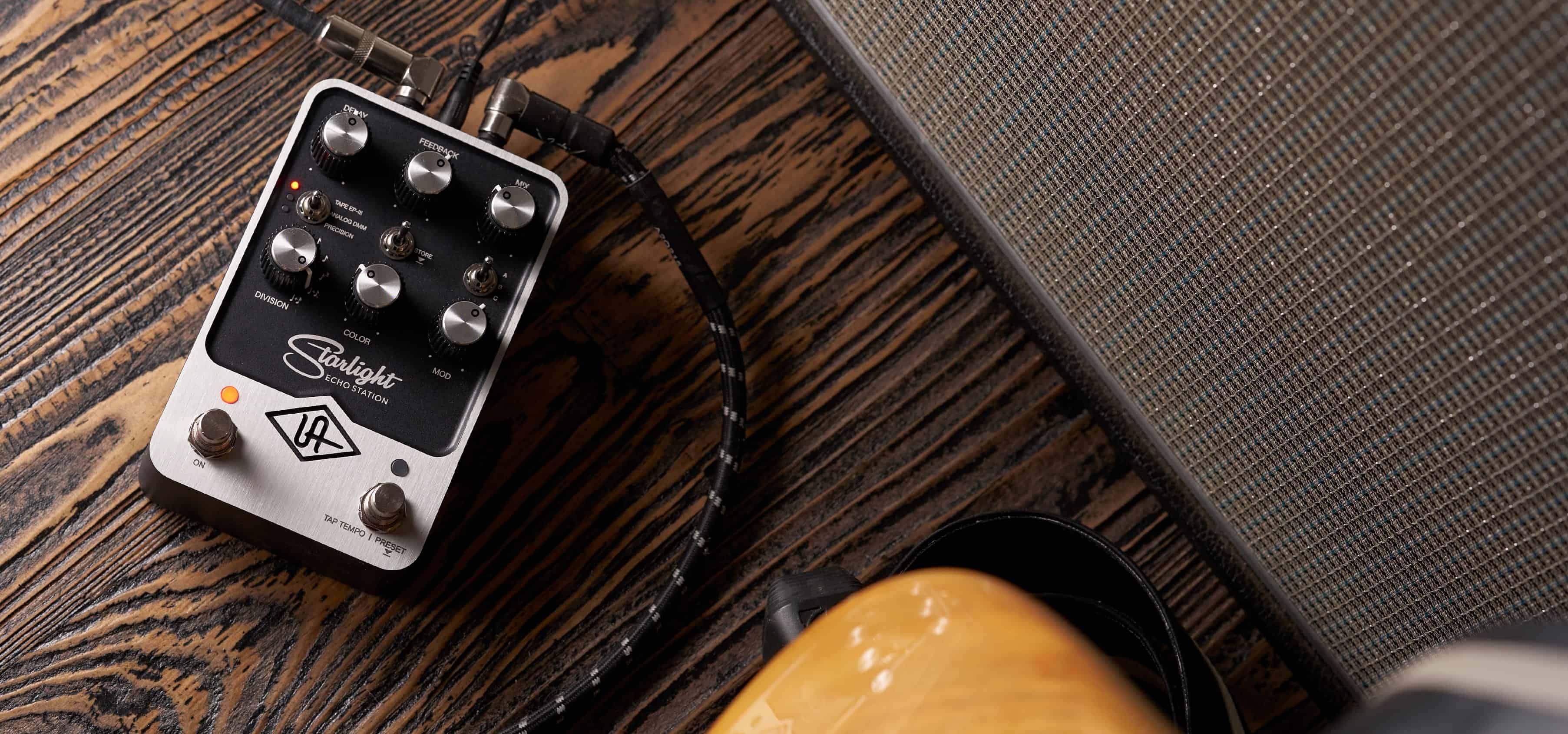 $

360.70excl. VAT
In stock
Starlight Echo Station
Fasten your seatbelts for sonic time travel with UAFX Starlight Echo Station, featuring jaw‑dropping emulations of classic tape echo, bucket-brigade, and digital delay units in a single, uber‑powerful stompbox. Built upon futuristic UAFX dual‑engine processing and unflinching sonic accuracy, Starlight sets a new benchmark in delay effects, beautifully crafted to travel the farthest reaches of your imagination for decades to come.
Now you can create with stunning emulations of iconic tape echo hardware, with selectable New, Used, and Worn tape machines, quickly access sounds with Live/Preset modes, and play with silent switching, spillover, optional preamp coloration, tap tempo, and true or buffered/trails bypass, craft legendary bucket-brigade analog delay effects with the color, texture, modulation, and haze of the original hardware and play pristine, studio-grade digital delays with dynamic and inspiring modulation textures.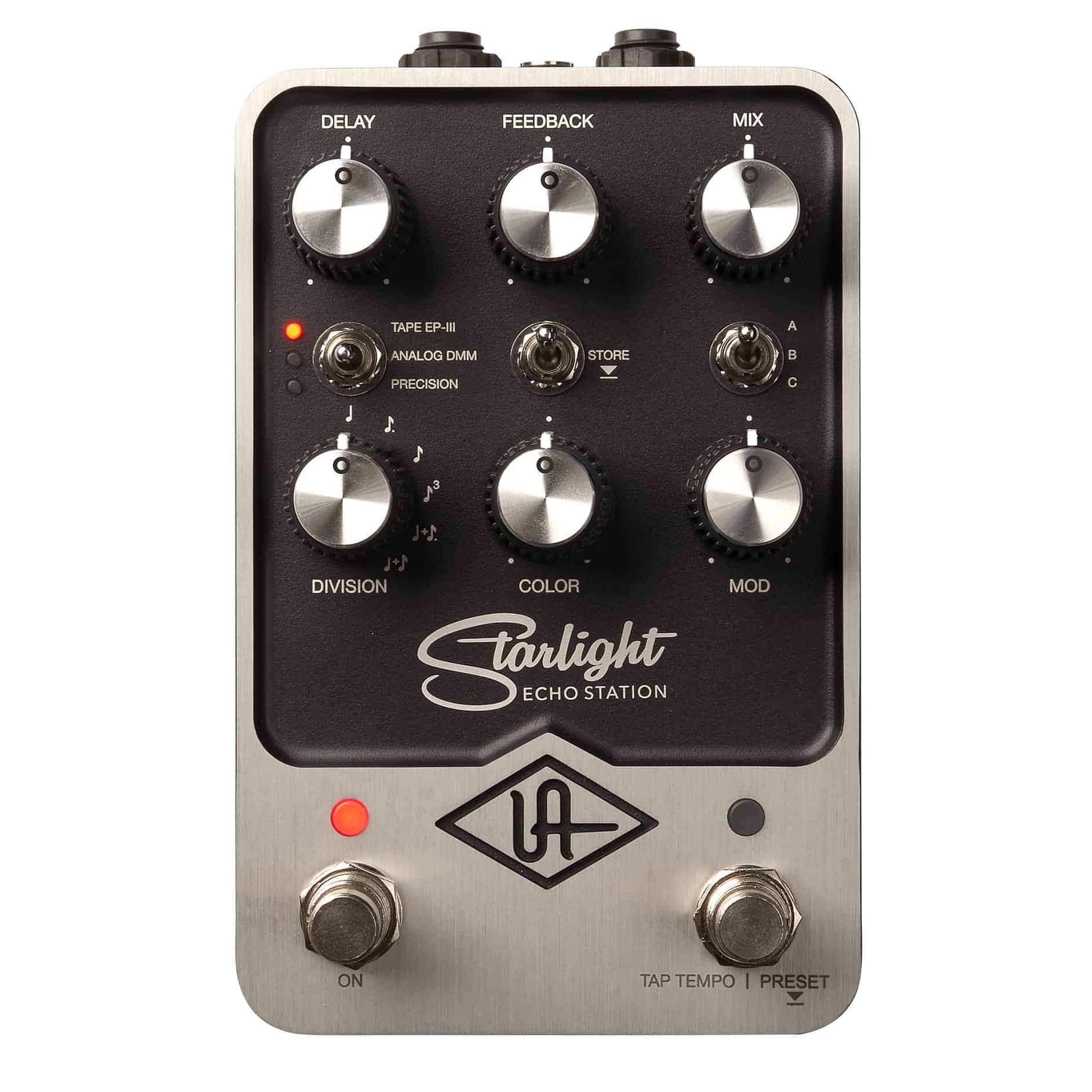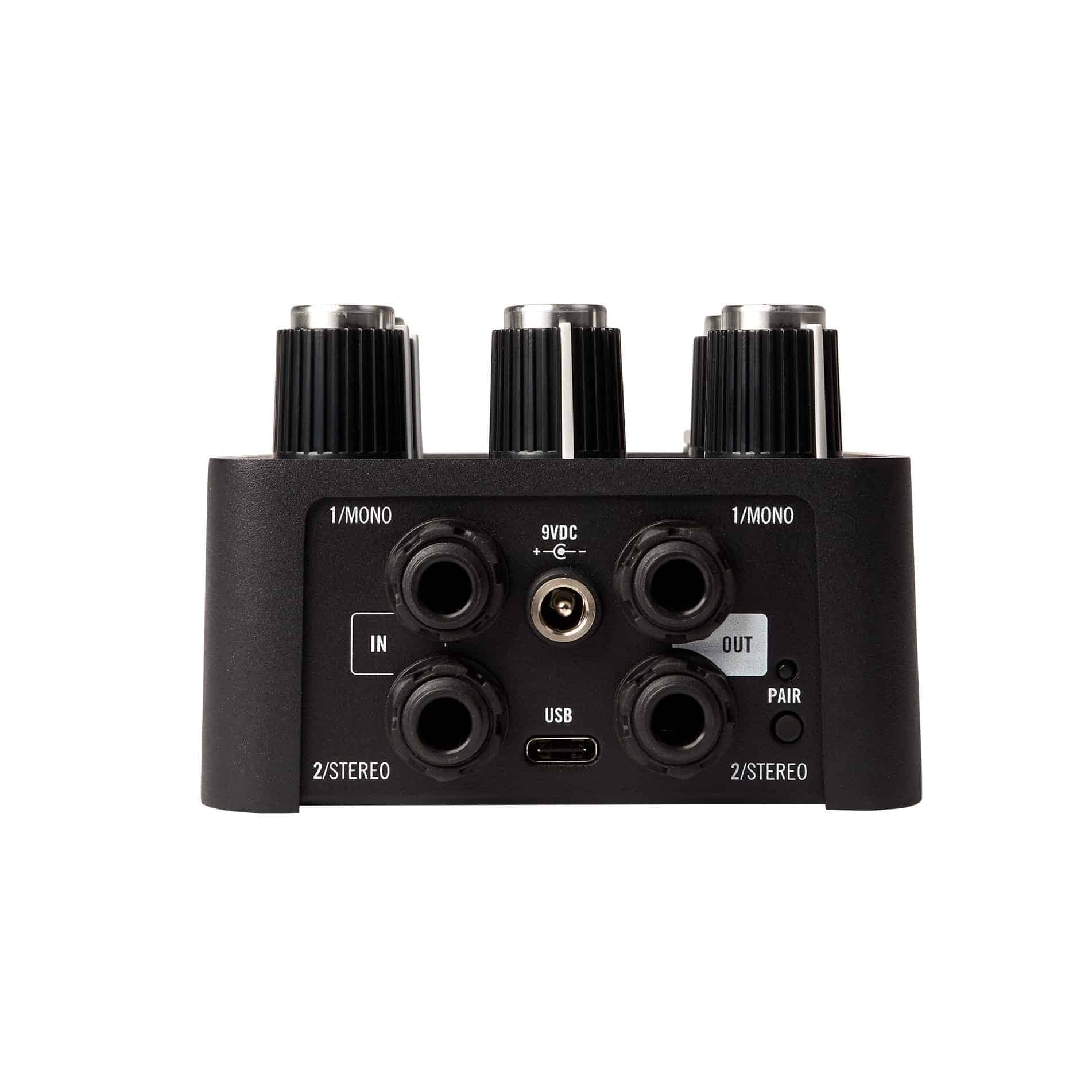 Tape EP-III: Perfectly Captured Tape Delay and Preamp
A glorious system of motors and tape, vintage early‑'70s tape echo units are beyond legend — and Starlight Echo Station's Tape EP‑III is, soup‑to‑nuts, the most complete circuit emulation of the classic hardware. From its wow/flutter randomness to the sound of the tape splice, every eccentric trait of the hardware is here, including its incredibly musical preamp circuit. Plus, you can tweak your repeats with New, Used, and Worn tape machines for tons of color and texture.
Analog DMM: Iconic Bucket‑Brigade Effects
Syrupy repeats, thick modulation, and mind-bending sci‑fi effects are calling cards of this vintage American bucket‑brigade delay. Starlight Echo Station captures the best characteristics of multiple handpicked units from the late‑'70s/early‑'80s, modeling the entire circuit — right down to the colorful preamp and unpredictable clock rate dumping — giving you startling "whoosh" effects, astonishing vibrato and chorus textures, and all the hazy zaniness of the original.
Precision: Hi-Fi Delays, Inspired Modulation
Featuring pristine, mirror‑image repeats with dynamic, shimmering modulation effects, the Precision effect is a goldmine of modern delays. Easily craft with hi‑fi studio‑grade flange and chorusing textures and pepper your creations with ping‑ponging repeats, adding movement and interest to your parts.
Dual Stereo Delay Engines for Endless Creativity
Starlight's UAFX engine powers separate stereo instances of each delay effect, thanks to its unique dual‑engine processing. It's like having two tape or bucket-brigade hardware units running simultaneously, giving you a full stereo spread of complex, awe‑inspiring spatial textures, and seamless delay effect transitions with trails.


Specs
Knobs
Delay

Adjusts the delay time. Starlight Echo Station's delay time ranges, and whether delay time changes alter pitch, vary per effect. Note that tempo can also be tapped with the right footswitch.

Feedback

Adjusts the number of repeats. The Tape EP-III and Analog DMM will self-oscillate at higher feedback levels, and the Precision will repeat indefinitely at maximum feedback, but does not self-oscillate.

Mix

Adjusts the level of delay that is mixed in with the dry signal. When you rotate this knob fully clockwise, the signal becomes 100% wet — you only hear the delayed signal and the dry signal is muted (kill dry).

Division

Sets the division of the tempo. The right footswitch LED always blinks the tempo as quarter notes, but you can change the note ratios. The available divisions are: Quarter note, Dotted eighth note, Eighth note, Eighth note triplet, Dual: quarter note + dotted eight note and Dual: quarter note + eighth note

Color

Adjusts the delay character. Color has different functions depending on the active effect.

Mod

Mod adjusts the amount and/or rate of modulation added to the selected delay. The Mod control function varies depending on the active effect

Effect Type

Push this switch up or down to change the delay model. When you push the switch repeatedly, the pedal cycles through all available effects.

Store

The STORE switch saves the current sound as the preset.

Variation A/B/C

Each delay model (Tape EP-III, Analog DMM, Precision, Cooper Time Cube) includes three effect variations that are selectable with the A/B/C switch. These variations are unique voicings within each delay type.

Left Footswitch

Press to toggle the LIve mode effect on/off with current knob and switch settings.

Right Footswitch

The right footswitch can be set to access the preset, provide tap tempo, or both.
Outputs
Inputs

2 x ¼" unbalanced TS (input 2 for stereo connections)

Outputs

2 x ¼" unbalanced TS (output 2 for stereo connections)

USB-C

For future firmware updates
Power
Power

9VDC Center Negative 400mA Isolated Power Connection