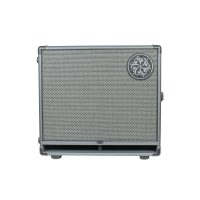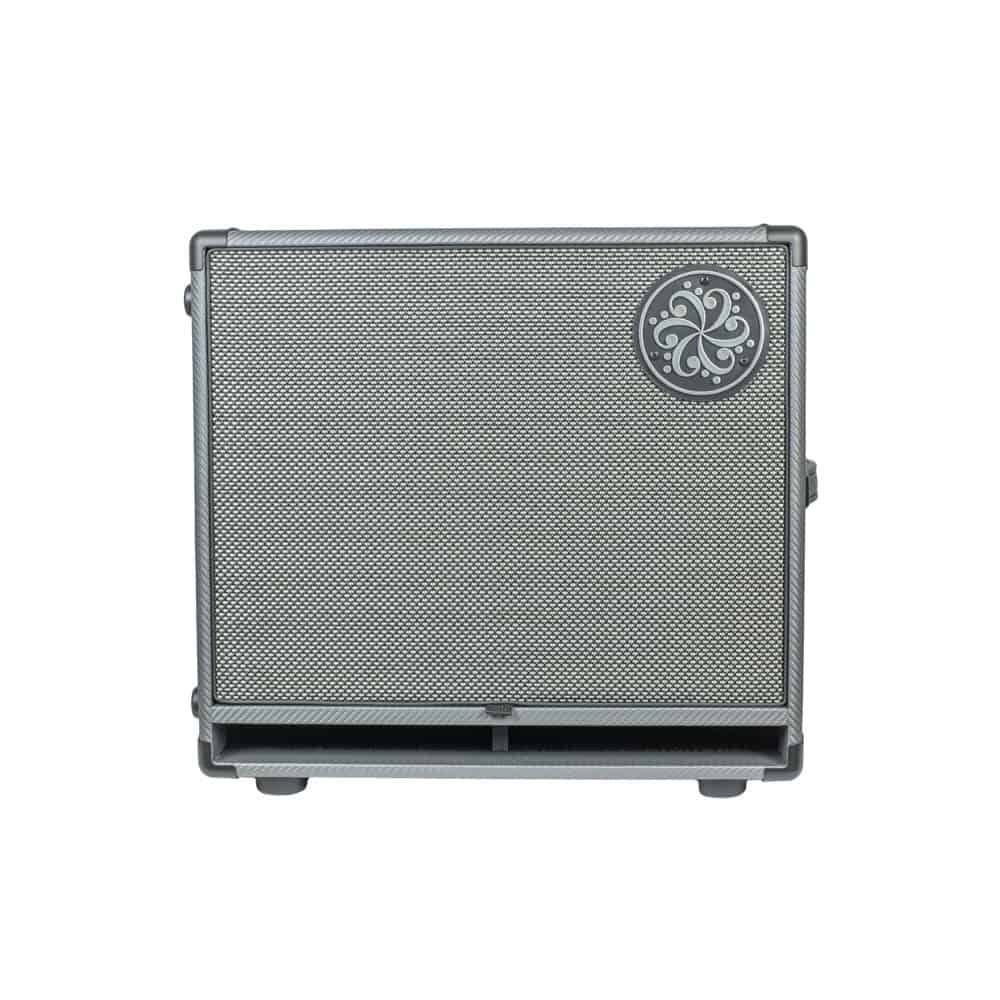 D112N
D112N
Lightweight Bass Cabinet
Historically, it has always been a battle when it comes to bass cabinets. On one hand, the modern musician wants them as lightweight as possible and on the other, they want the very best tone. Well that era of compromise is now over.
The D112N Cabinet provides flexibility, amazing tone, power-handling and portability to give the best of both worlds – all in one product!
With a Darkglass custom-designed 12" Neodymium speaker from driver experts Eminence® and an HF Horn loaded with a 1" Compression driver, this cabinet provides huge, present tone and performance that defies it compact size.
In addition, the cabinet is manufactured with Paulownia, a sustainable hardwood. This has the benefits of being lightweight, yet also is extremely strong. Plus, it has resonant qualities not found in simple basswood, as used in many other competing cabs. It is a perfect wood for a super low-weight cabinet solution, while the Baltic Birch Front Baffle adds rigidity to your tone where it counts. Furthermore, the cab is finished in a custom hard-wearing "carbon-fibre-style tolex" covering, to not only look great, but take the rigours of the road for years to come.
Plus, cabinets in the rest of the Darkglass DN Series can be mixed and matched for additional sonic possibilities and enhanced portability. You can place the cab in either in the vertical or horizontal plane and stack with the other models in the range with ease. Pair it with a D210N for additional low end, another D112N or even on top of a D212N to fit your own tonal needs.
Features
• Lightweight 112 Bass Cabinet
• Custom 12" Eminence Neodymium speaker, with 1" Horn Compression Driver
• Dual Parallel Speakon/1/4" Combo Connectors
• Custom Crossover @ 2 kHz
• HF-Control (L-Pad) – allows you to tame the HF to taste
• Baltic Birch Front Baffle
• Modern look, with hard-wearing 'carbon-fibre-style Tolex' finish and removable cloth grill • 500w RMS Power Handling
• 8 Ohm Impedance
Specs
Performance
Drivers

Custom 12" Eminence Neodymium speaker

Tweeter

1" Horn Compression Driver

Power Handling

500 Watts RMS

Impedance

8 Ohm

Inputs

Dual Parallel Speakon / 1/4" Combo Connectors

Crossover

Custom Crossover @ 2 kHz
Cabinet material
Wood

Paulownia construction
Measurements
Dimensions

H x W x D, 42.8cm, 48.5cm, 43.5cm

Weight

12.5Kg