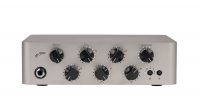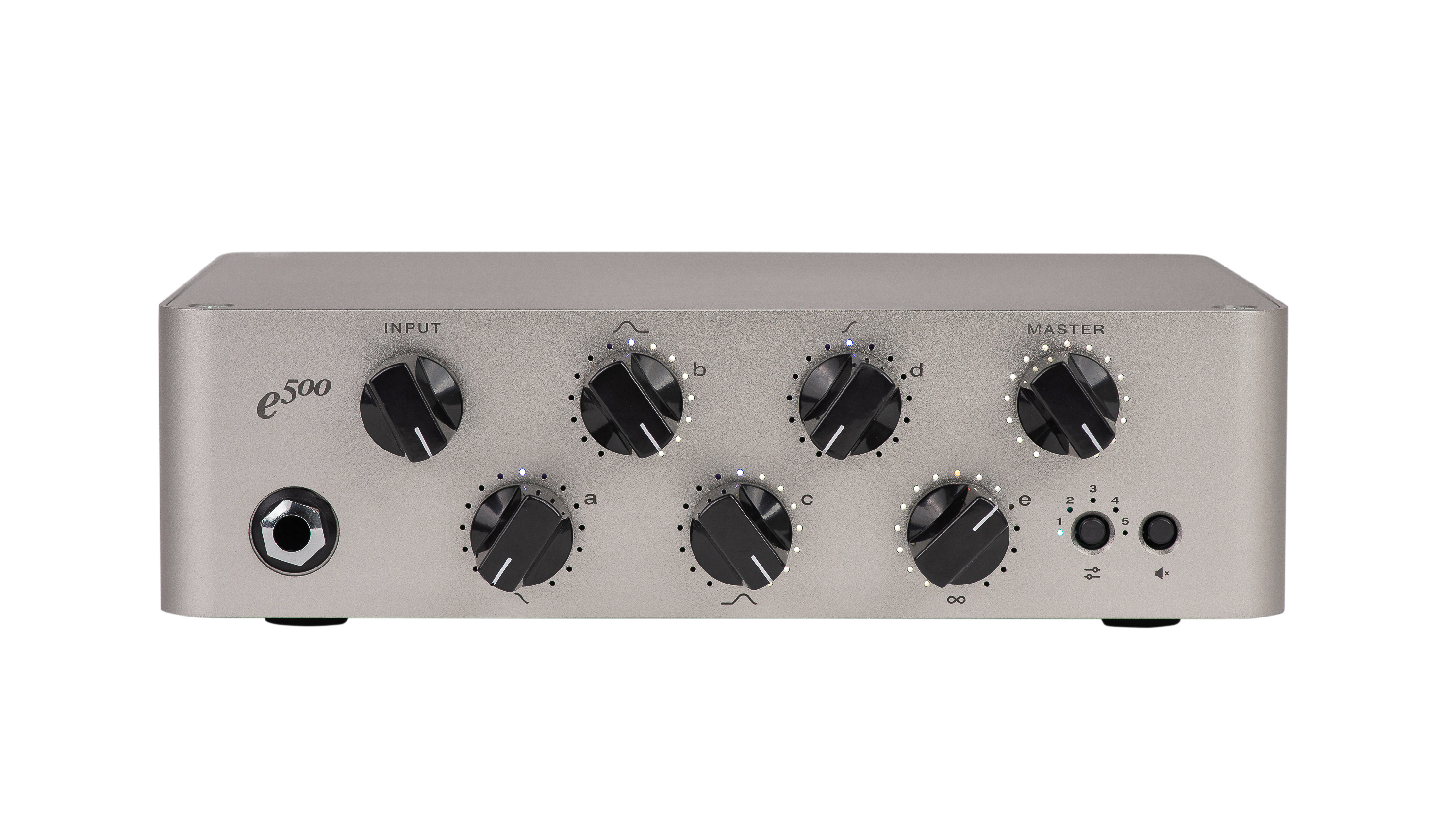 $

887.11excl. VAT
In stock
Exponent 500
Darkglass's ability and the big privilege to deploy a solution that will serve justice to what we consider great music gear was unthought of. Because in the end, our goal is mostly about accepting a challenge and being inspired by it.
They always craved a clean head. A device that is "out of the box" an amplifier without added effects. Uncomplicated, intuitive, and for each one of us to be able to unveil the layer of sophistication that better serves our projects and skills. The Exponent is a new concept we call Powered Platform: once connected turns into a multi-effect, with fully programmable and presettable signal chains with all the components a professional bassist requires.
Specs
Power and Ohm
Maximum Power Output

500 Watts RMS @ 4Ω

Minimum Load Impedance

4Ω
Controls
controls

There are five Quick-Pots on Exponent 500's front panel (a, b, c, d and e) . By default, these pots are mapped to the Amp EQ's four frequency bands and a preset-specific control. In the Darkglass Suite, you can freely bind the Quick-Pots to your selection of any five controls from the effects in your signal chain.

Master

Use this knob to control the overall volume of the amplifier.
Toggle switches
Preset

Pressing the preset button changes through presets 1 to 5 and a bypass signal. The current preset is shown with a single LED next to the preset number. When e500 is bypassed, all preset LEDs show a dim white color. Long-press the preset button to start Bluetooth pairing. All preset LEDs will breathe white while pairing is active.

Mute

Pressing the mute button toggles mute on the physical outputs. When e500 is muted, all preset LEDs will illuminate with a dim red color.

Cabinet select

Use this switch to navigate between the 3 different cabinet impulses or the clean DI signal.

Ground Lift

Lifts the ground of the DI XLR output. If a ground noise in you DI signal is experienced, try changing the setting of this control.
Outputs
Speaker out

Use this connector to connect the amplifier to your cabinet. This Speakon combo jack allows for either Speakon or ¼" speaker cable operation. WARNING: Do not use an instrument cable with this jack. Using an instrument cable can damage your amplifier.

Send

Use this output to send the signal to effects pedals.

Return

Use this input to receive the signal from effects pedals. Master volume control is after this input.

Footswitch

The Intelligent Footswitch is a proprietary digitally controlled device that allows you to remotely engage and disengage the Alpha·Omega Engine. You can also hold the footswitch to Mute the amplifier. You can also hold the footswitch to Mute the amplifier. The distortion push button will remain operational with the Intelligent Footswitch plugged in..

Headphones

The headphone output can handle headphones with an impedance of 16 - 600 ohms. Connect your headphones to the 1/8" stereo jack and set the desired level from the dedicated potentiometer next to the jack.

USB

The USB connector allows you to use the Darkglass Suite to load different cabinet impulses or change different parameters on your amp (midi, compressor, etc.).

Audio interface

4 input channels and 4 output channels 48 kHz or 44.1 kHz sample rate

Midi

A standard 1/8" TRS jack allows connecting an external MIDI controller to Exponent 500 for even more flexibility. The supported adapter is TRS-MIDI Type B. 7-pin DIN connector only with Darkglass MIDI footswitch 5-pin DIN connector with other MIDI equipment

DI Output

Use this connector to send your signal to the console, mic preamp, interface, etc. Both signals are available (Bypass and the amp signal with cabinet simulation) and are switched from the cab select switch.
Mechanics
Dimension

18.0 cm x 7.1 cm x 23.0 cm, l x h x w, (7.1" x 2.8" x 9.1")

Weight

1.65 kg (5.29 lbs)