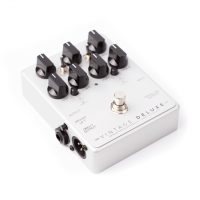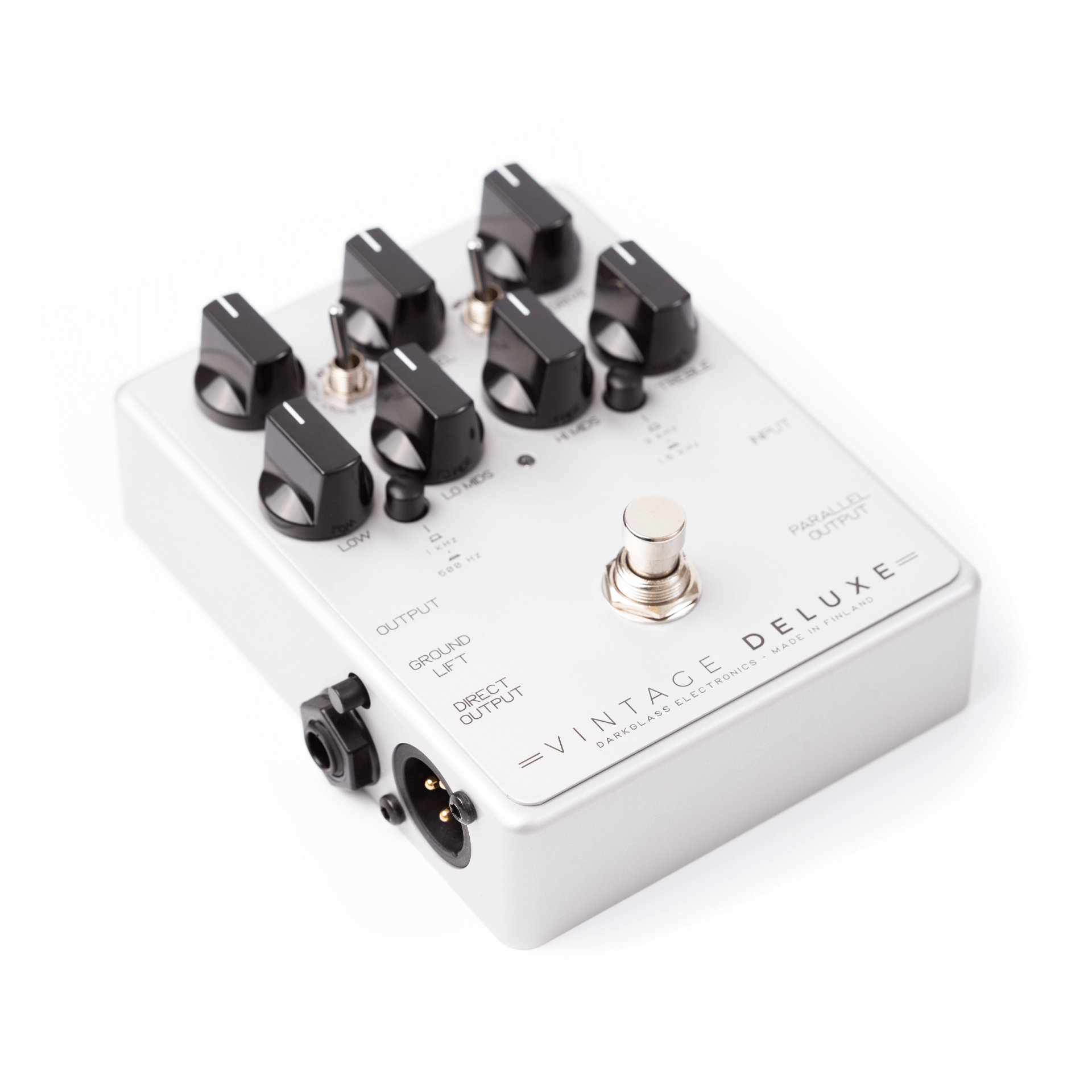 $

303.74excl. VAT
In stock
Vintage Deluxe
The Darkglass Vintage Deluxe features the warm, tube-like tones of the Microtubes Vintage and adds a 4-band active EQ, parallel output and balanced line driver. It delivers the natural dynamic response and organic compression of classic tube amps and tape machines, fitting four decades of legendary tones into a package that will fit in your gig bag.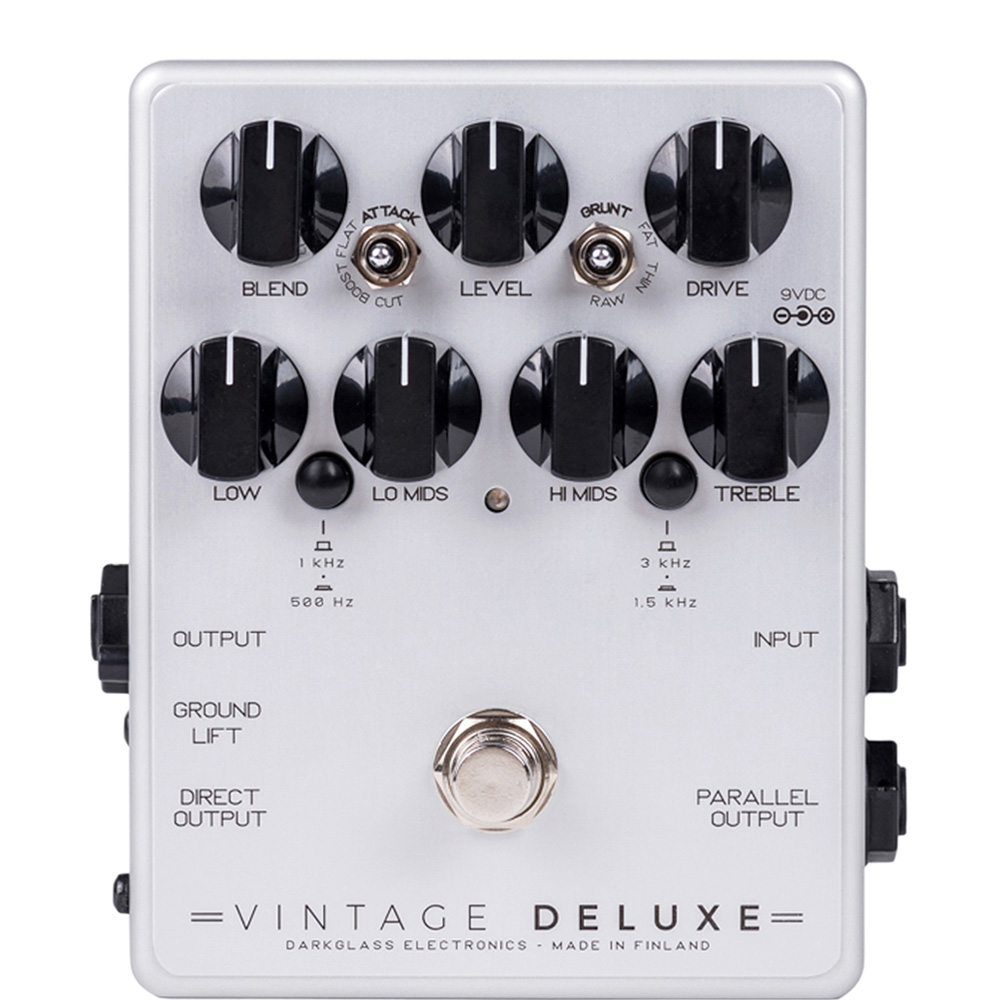 Specs
Knobs
Blend

Mixes the clean and processed signals. The clean signal remains at unity gain while the volume of the overdriven signal is set by the Level knob, allowing for fine mix tuning.

Level

Sets the volume of the overdriven signal.

Drive

Sets the amount of saturation in the overdriven signal.

Bass

+-12dB @ 100Hz

Low Mid

+-12dB @ 500Hz

Hi Mid

+-12dB @ 1.5kHz

Treble

+-12dB @ 5kHz
Toggle switches
Attack

Sets the amount of treble content to saturate: The "Boost" setting emphasizes the treble content extra clarity and presence. The "Flat" position leaves this register untouched while the "Cut" position will reduce the amount of high frequencies being saturated.This new addition helps to keep the treble portion of the signal under control, specially useful when playing with new strings and/or cabinets with tweeters!

Grunt

Sets the amount of low frequency content to saturate by selecting between three different bass boost levels before the clipping stage.

Low Mids Switch

This switch change the center frequency of the Low Mids from 1kHz to 500Hz.

Hi Mids Switch

This switch change the center frequency of the Hi Mids from 3kHz to 1.5kHz.
Ground Lift
Ground Lift

Yes
Outputs
Parrallel Output

A passthrough for your input signal, useful for parallel processing.

Instrument Output

Instrument Output for your amp

Direct Output

A balanced version of the ¼" output, useful for running into PA's or studio mixing consoles.
Dimensions
Dimensions

12×10.7 cm (4.72×4.21 in)
Power
Power

The Vintage Deluxe has a current draw of 30mA. Only use a regulated 9V DC adapter with a center-negative plug. Due to ecological reasons it does not accept batteries. Unregulated power supplies and/or higher voltages may result in suboptimal noise performance and even damage your unit, voiding the warranty.