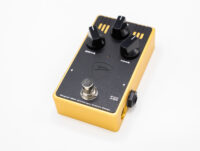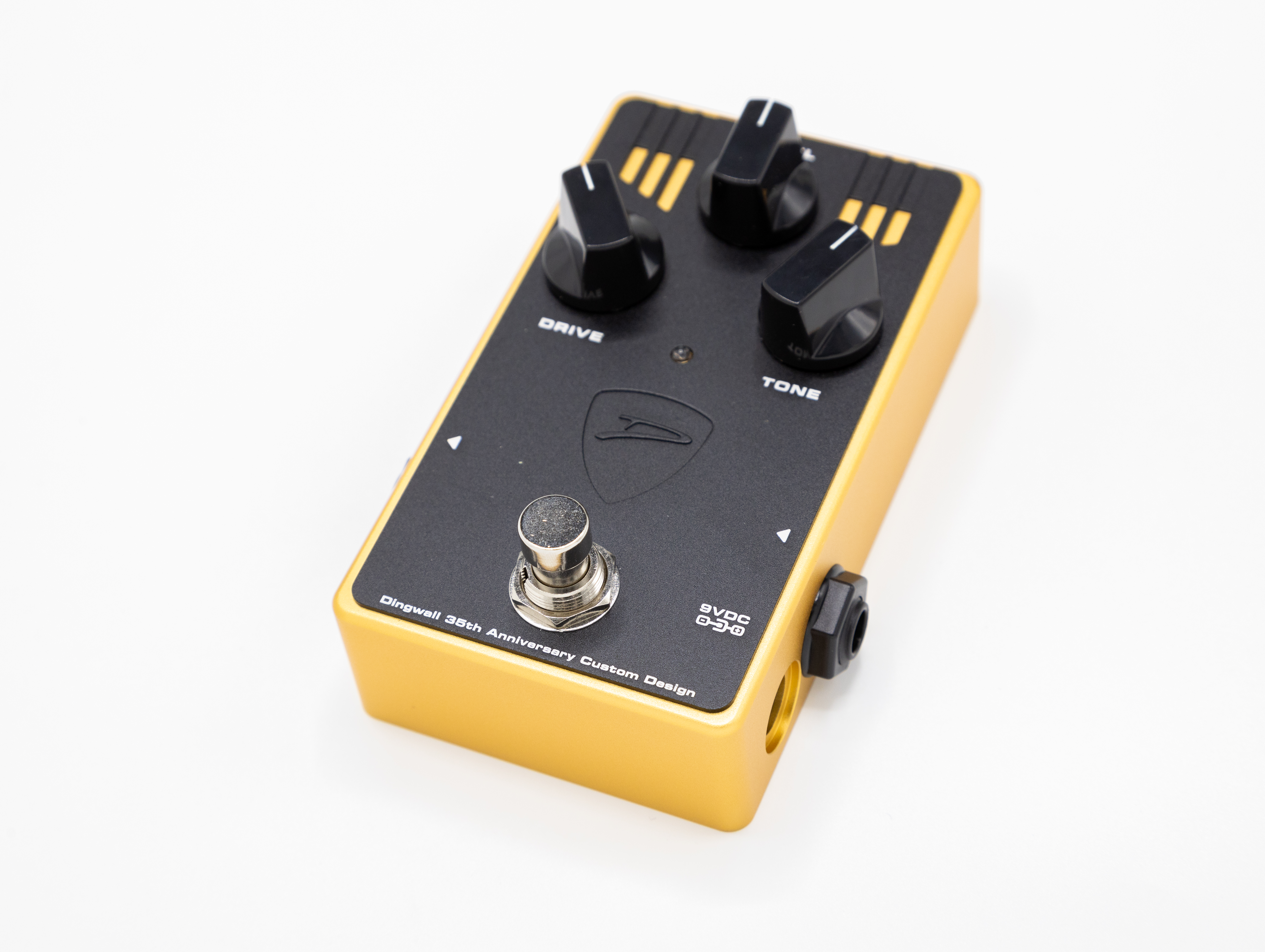 Introducing the limited edition 35th Anniversary Drive Pedal, a collaborative creation from Dingwall Guitars and Darkglass Electronics. This sleek and stylish stompbox is designed to cater to all your drive tone needs, from classic rock to modern metal.
With its black and gold color scheme and a special 35th Anniversary logo box, this pedal is sure to turn heads. It features an engage switch that illuminates a cool LED, as well as in/out and DC power sockets. The three controls – level, drive, and tone – provide a wide range of tonal possibilities, and the pedal boasts true bypass switching and a durable footswitch.
The 35 Year Anniversary Drive Pedal is not only capable of delivering high-gain sounds, but it's also designed to be highly responsive to bass playing dynamics. According to Sheldon Dingwall, "We've blended classic vibes with modern production techniques to create a pedal with more versatility than you might expect. It captures the dynamic interplay between you and your bass, with plenty of dynamic range before the crunch sets in."
This pedal is perfect for Dingwall enthusiasts who want a collectible treasure for their setup. Whether you're a blues player or a metalhead, the 35th Anniversary Drive Pedal has something for you. Don't miss your chance to own this piece of history. Order now and experience the magic of Dingwall Guitars and Darkglass Electronics.
Specs
Knobs
Tone

Controls the high-frequency content of the sound. A variable low pass filter from 3 kHz (ccw) to 8 kHz (cw).

Level

Sets the volume of the overdriven signal

Drive

Sets the amount of saturation in the overdriven signal
Dimensions
Dimensions

11.1×7.5x4.3 cm
Power
Power

17mA. Only use a regulated 9V DC adapter with a center-negative plug.