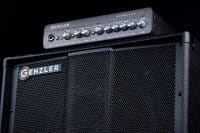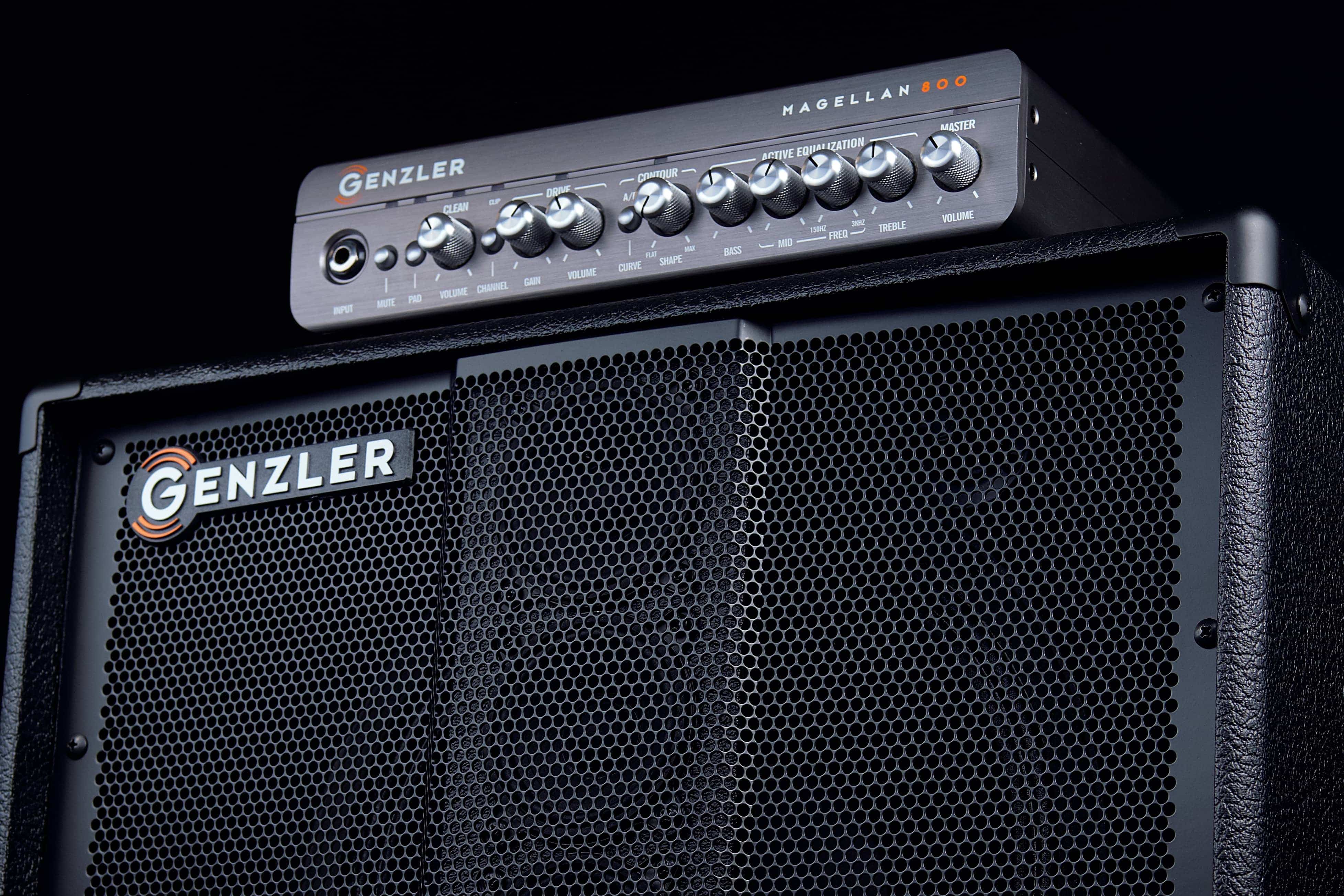 The Bass Array concept is a unique approach to bass instrument loudspeaker design.  Although the same size as many premium 12" and tweeter cabinets this speaker system is so much more complex and rewarding to the performer.
This innovative design blends the benefits of a 12" vented bass reflex design with the performance and pattern control of a 4 x 3" neodymium driver line array element.  The benefits of combining both design platforms in an extremely compact cabinet are exponential for the player:
Full, deep, low frequency response from the high efficiency 12" ported woofer — doing what it does best.  Excellent support of the low B fundamental of 5 string instruments.
A selective crossover point overcomes the "beaming" (pattern narrowing) effects of a full range signal being reproduced by larger low frequency drivers.
Lowers midrange and high frequency distortion by allowing the use of small, high performance cone transducers that would otherwise be unsuitable without the increased acoustic sensitivity obtained by the array design.
This design provides a more open, smoother midrange and high frequency response because of the ideal natural characteristics of the mid-high frequency array when compared to a conventional tweeter that cannot reproduce the crucial midrange frequencies without pattern control or un-natural distortion.
What this means in the context of performance is the most focused, defined, musical, smooth and seamless response possible throughout the BA12-3's entire full-range bandwidth.   Additionally the placement of the Line Array in front of the 12" woofer further provides a type of "single point source" projection—think of it as concentric speakers, one inside of the other, in the same linear plane.  Also due to line array principals the all-important mid and high frequencies have a much wider horizontal dispersion with a more controlled vertical pattern.  This offers the most even projection possible around the perimeter of the stage and audience.
And now with the addition of our new BA12-3 SLT, slant version, the options for stacking both the straight and slant cabinets offers a variety of configurations which can enhance tonal details, projection and dispersion depending upon the venue or stage requirements.
Specs
Performance
Speaker

Premium Faital® neodymium 12″ cast frame loudspeaker utilizing a unique dual-wound voice coil design for increased power handling and efficiency.

Tweeter

Premium Faital® 4x neodymium 3″ mid/high cone drivers loaded into a sealed line array stack.

Power Handling

350 Watt

Frequency Response

32-15KHz

Sensitivity 1W/1M

98 dB

Nominal Impedance

8 ohm

Crossover Frequency

800 Hz
Measurements
Dimensions

40.6cm x 48.2cm x 45.7cm

Weight

15.4 Kg
Cabinet material
Cabinet Finish

Heavy-duty textured black vinyl.

Corners And Bar

Black metal corners and top-mounted, recessed bar handle.

Grill

Custom, curved grille with a unique center "pleat" to protect the array column.

Feet

Large rubber feet.