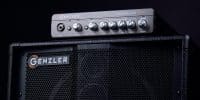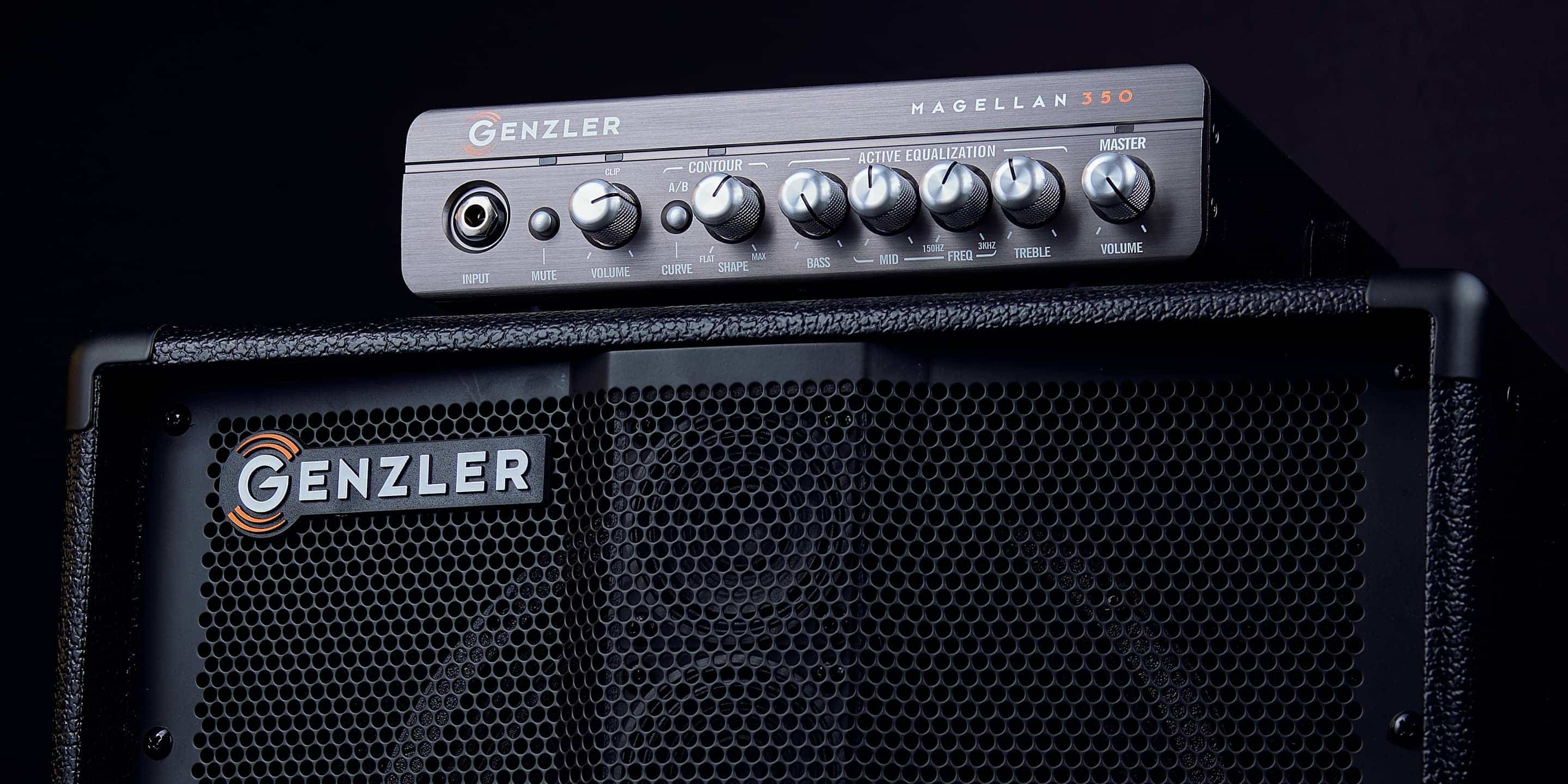 GENZLER® AMPLIFICATION the MAGELLAN® 350-BA10-COMBO to the line of compact, high powered bass amplifiers and cabinet.  Genzler configured the MG-350 amplifier with the Bass Array™10-2 cabinet to be offered as an extremely small combo rig that delivers big output and tone.
This is THE NEXT GENERATION of compact, high performance bass amplification.
The combo "kit" allows the mounting of the MG-350 amplifier to the BA10-2 cabinet using the "hidden" MG-350-CRADLE, which can be mounted to the top surface of the cabinet using provided mounting screws in each cabinet.  This allows easy install or removal of the amp to the cabinet for even more flexibility with this powerful little combo.  The MG-350 delivers 175 watts as the combo and with an additional BA10-2 extension cabinet puts out 350 watts into this remarkable "mini-stack".
The BA10-2 cabinet design blends the punch and quickness of a single premium Neodymium 10" driver in a vented bass reflex enclosure, along with the performance and pattern control of a proprietary line array element utilizing 4 custom designed 2.5" neodymium drivers. The benefits of combining both design platforms in an extremely compact cabinet are exponential for the player requiring such a small, yet powerful enclosure.  This model also offers a unique cabinet shape with an angled baffle — tilting up towards the player — and a single top/rear mounted edge-lift handle for an easy grab and go solution.
The MG350-BA10-COMBO delivers a full-bodied, defined, musically smooth and seamless response in this compact design and is ideal for electric or upright bass requirements.  The performance and response is much larger than its minimal size and stage footprint.
An optional heavy-duty carry bag is also available for easy transport and protection.
Specs
Power and Ohm
Power

175W/8 Ohms, 350W/4 Ohms and 350W/2.67 Ohms

OHM

Minimum Speaker Load: 2.67 Ohms

Operating Power condition

100 – 240V, 50/60 Hz

Speakers

Neodymium 10" Woofer w/ 4 x 2.5" Neodymium Line Array Drivers
Toggle switches
Mute

For muting your amp

A/B CONTOUR

Continuously variable control of 2 vastly different response curves. In either CURVE position, when the SHAPE control is all the way off (CCW) the response curve is completely FLAT. Curve A (Blue) — a variable pre-shaped curve that boosts lows and highs while simultaneously cutting mids. The slopes are fairly gentle which keep the tone shaping very musical. This curve covers a wide range of sounds from flat to classic to modern depending on the position of the SHAPE control. Curve B (Amber) — a variable pre-shaped curve with attenuated high mids and highs, a low mid bump, and a slight roll-off of the lowest bass frequencies. Again, the slopes are fairly gentle which keep the tone shaping very musical. This curve is intended to provide sounds in the range of vintage amps and vintage cabinets that do not have tweeters.
Eq
ACTIVE EQUALIZATION

3 band equalizer with a sweepable parametric mid-range frequency control.

BASS

+/- 15dB boost/cut shelving curve with a corner frequency of 75Hz

MID

+/- 15dB boost/cut of the variable mid frequency selected

Freq

Variable mid frequency from 150Hz-3kHz

Treble

+/- 15dB boost/cut shelving curve with a corner frequency of 6kHz
Outputs
XLR DIRECT OUTPUT

Mic / Line Switch Pre / Post EQ Switch Ground Lift Switch

Head Phones

Head Phones

Speaker Out

Dual Speakon® and ¼" Combination Input Jacks

Speaker cable

Short Speakon® cable included with the MG-350-CRADLE
Input
Instrument Input

For your bass

Aux input

For music
Mechanics
Cabinet

Unique Angled Baffle Cabinet Design

Amp mounting

Top/Rear Mounted Edge-lift Handle

Dimensions

39.37cm H x 38.1cm W x 40.6cm D

Weight

11.3 Kg