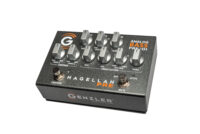 Genzler Magellan Preamp
The MAGELLAN® PRE brings the performance and preamp feature set of our popular Magellan series bass amps into a powerful, feature-laden, compact bass preamp/DI pedal. From natural, pristine, transparent reproduction of the bass instrument to classic, vintage harmonic textures with a "weighted feel to the notes", the MG-PRE-PEDAL provides the tonal palette needed to cover all of the bassist's tone requirements.
This is exactly what players have come to expect from the GENZLER® design team — performance, versatility, and reliability. This new model continues the collaboration of the GENZLER AMPLIFICATION design team and Andy Field, former Genz Benz engineer. Together they possess decades of innovative audio product design and manufacturing expertise.
The MAGELLAN® PRE is an all-analog full featured preamp pedal with a wide-range input gain control, 3-band equalization with sweepable mids, our unique foot switchable dual curve adjustable contour circuits, foot switchable mute circuit, aux input, headphone output, balanced/unbalanced main output and balanced XLR direct output. This compact, lightweight pedal brings all of the tone and versatility of our MAGELLAN series bass amplifier designs into a small pedal format.
The MG-PRE-PEDAL is also a great companion to the 4 ON THE FLOOR Classic Overdrive Pedal, CRASH BOX-4 Classic Distortion Pedal and RE/Q 5 band EQ + Filter Pedal.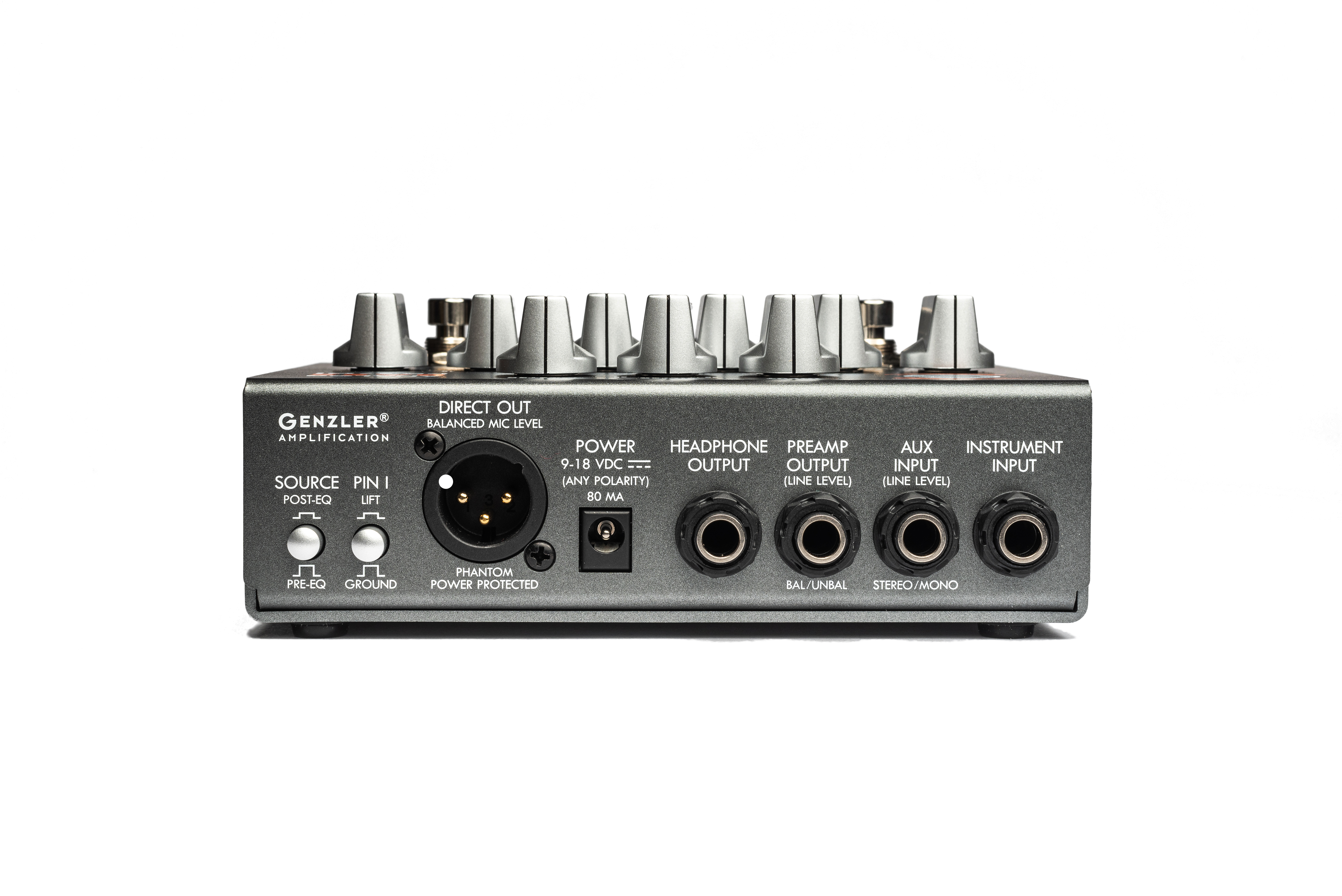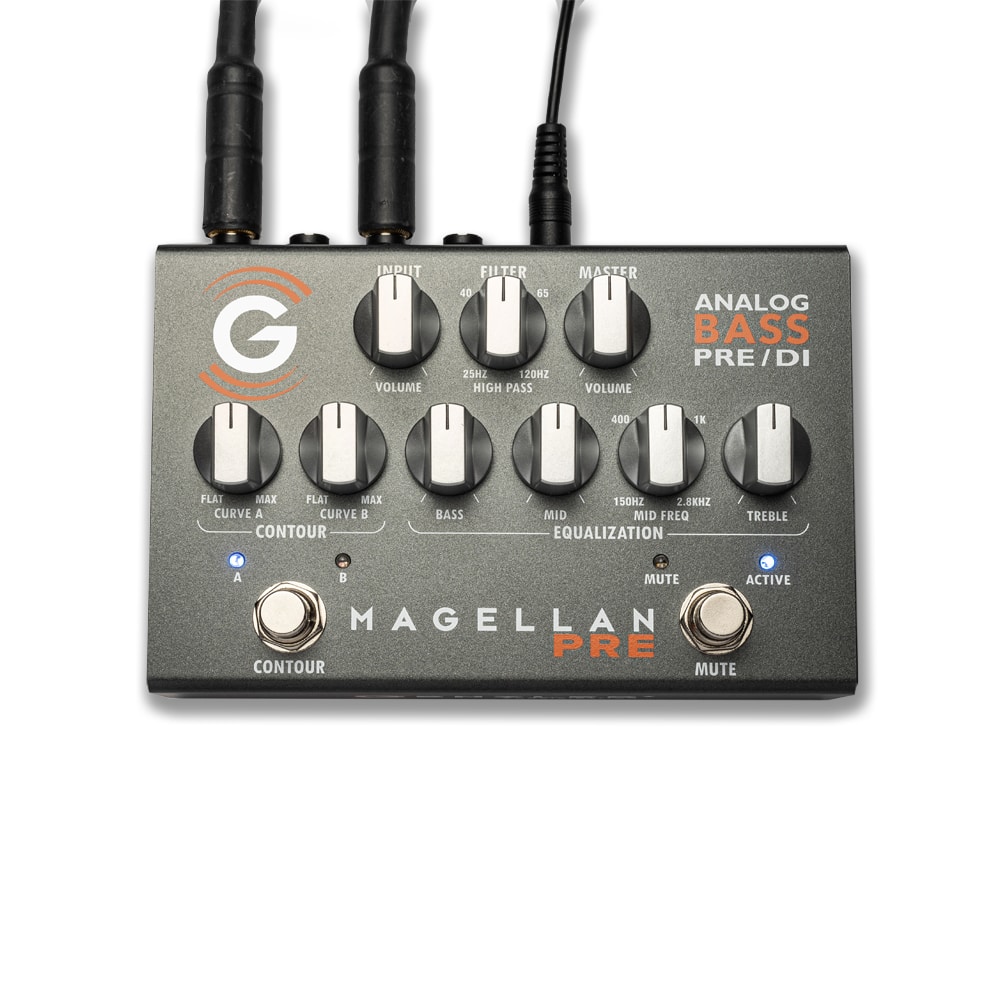 Specs
Knobs
Input Volume

Set's The Gain

Low

LOW: +/-15dB shelving below 75 Hz

Mid

MID: +/-15dB peak-dip, between 150Hz – 2.8kHz

High

HIGH: +/-15dB shelving above 6kHz

High Pass (Low Cut) Filter

This control is a variable frequency low cutoff of the signal into the pedal. Increasing the frequency of this roll-off, reduces the low frequency energy and helps retain the articulation and note definition with higher settings.

Master

This controls the level of the overall volume
Switches
Contour Footswitch

Switchable Dual Contours (A & B)

Mute/Active Footswitch

Pressing the footswitch alternates the pedal's operation between BYPASS mode (RED LED) and ACTIVE mode (BLUE LED). No controls on the pedal will function in bypass mode.
Power
Power

Operates on any Power Supply Voltage: 9 – 18VDC, either Polarity (power supply not included)
Outputs
Input

1/4" Pedal input, nominally instrument level but can accept line level with the sensitivity switch set low. Input impedance is 1M

Power Jack

This pedal contains circuitry that auto-detects both the voltage and polarity of the attached power supply. The pedal will function properly from 9V to 18V, center positive or center negative polarity

Preamp out

Signal to the amp or mixer

Aux in

For rehearsal

Headphones output

For listening with headphones
Dimensions
Dimension

152mm W x  110mm D  (w/ jacks)  x  63mm H  (w/ knobs and feet)

Weight

0,5 kg