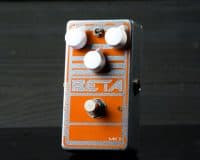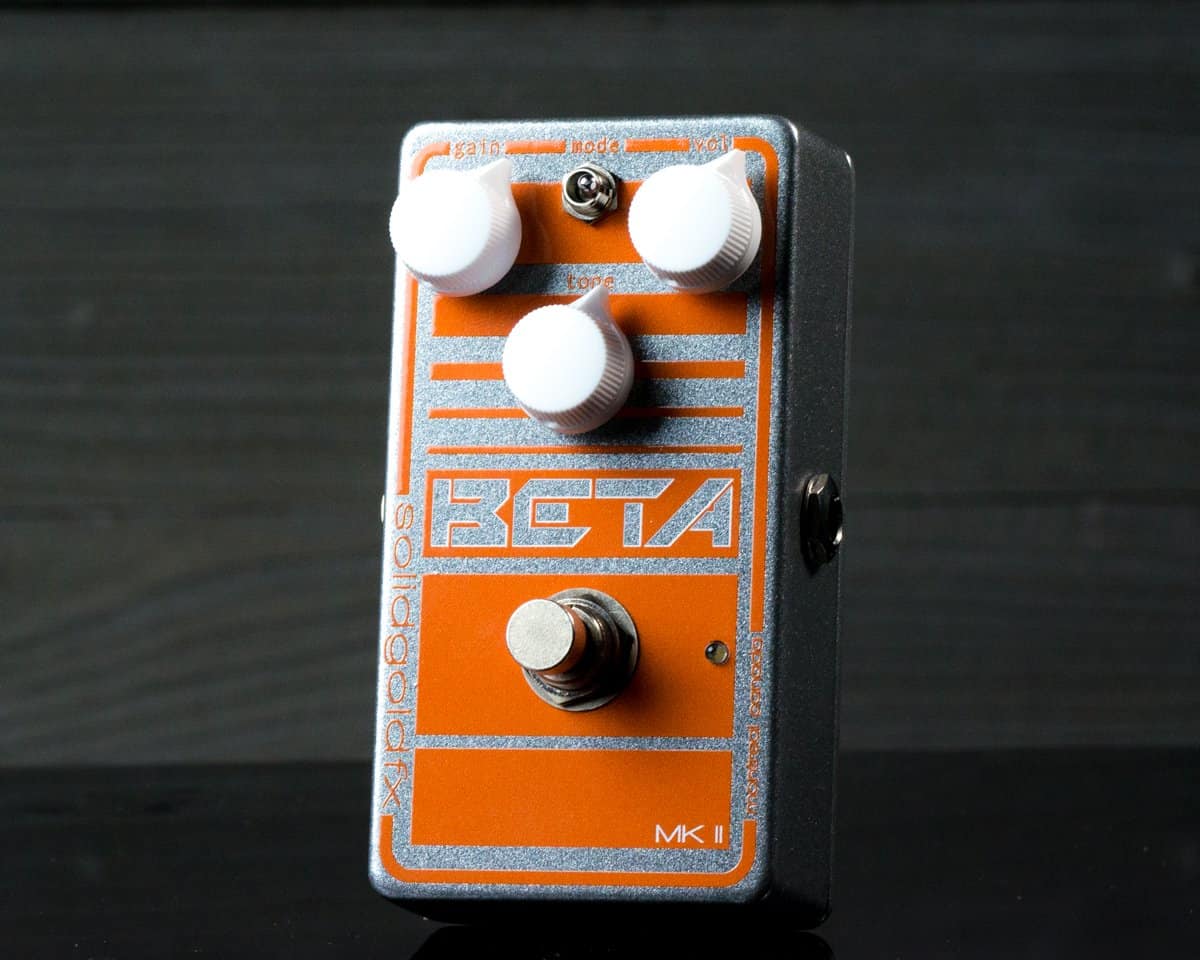 Beta MK II · Bass Preamp / Overdrive
Bass Preamp / Overdrive
With more and more bass players using pedals these days, its no surprise that four-stringers are looking to pedals to sweeten their tones. Sometimes, bassists must play direct, sometimes there are mix issues, and bass players are often required to keep their tone, and thus pedal selection, "tasteful" in the traditional sense. What if we told you there was a pedal that answered all of these, and that it was dead simple to dial in right out of the box? There is! We call it the Beta MKII, you just might call it "the answer."
Our Beta MKII is a beefed-up version of the original Beta circuit, giving you plenty of tube-like gain without the fizz or hassle. Two modes of operation dictate the amount of grime, tonal colorization, or both. These modes are Preamp and Overdrive.
The Beta MKII's Preamp side disengages the Gain control for a smooth, even-keeled preamp colorization. Both Tone and Volume controls are active in this position, for a subtle sweetening that you'll never turn off—think of those old Muscle Shoals tones or an Ampeg B15 Portaflex.
Flicking the switch to Overdrive mode reconnects the Gain control and gives you as much breakup as you could want, giving you harmonically-rich overdrive without being too aggressive or snappy. It sits just the way you want it to without overpowering anyone else. You'll be a better bandmate as a result.
Due to the expertly voiced EQ of the Beta MKII, you can warm up any lifeless rig, boring recording console or sterile mixer while still retaining dynamics and low-end. Perfection.
Specs
Knobs
Gain

Turn it up to give you a good amount of smooth, buttery gain that won't disrupt your low frequencies (hooray!)

Tone

Turn it left for a darker tone, turn it right for a brighter one.

Volume

Plenty of output to keep your amp nice and tight.

Mode (Switch)

Two positions give you utmost flexibility. The left position gives you Preamp mode, which delivers a lighter, more tailored gain range that keeps you present. The right side is Overdrive mode that opens the Beta's full gain range up.
Dimensions
Dimensions

112 x 60 x 27mm
Power
Power

The Beta MKII requires a center-negative 9–18VDC power adapter with at least 6mA of current (not included). Almost all power supplies meet this requirement, but check yours beforehand.