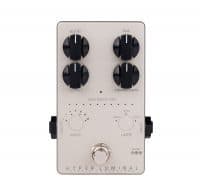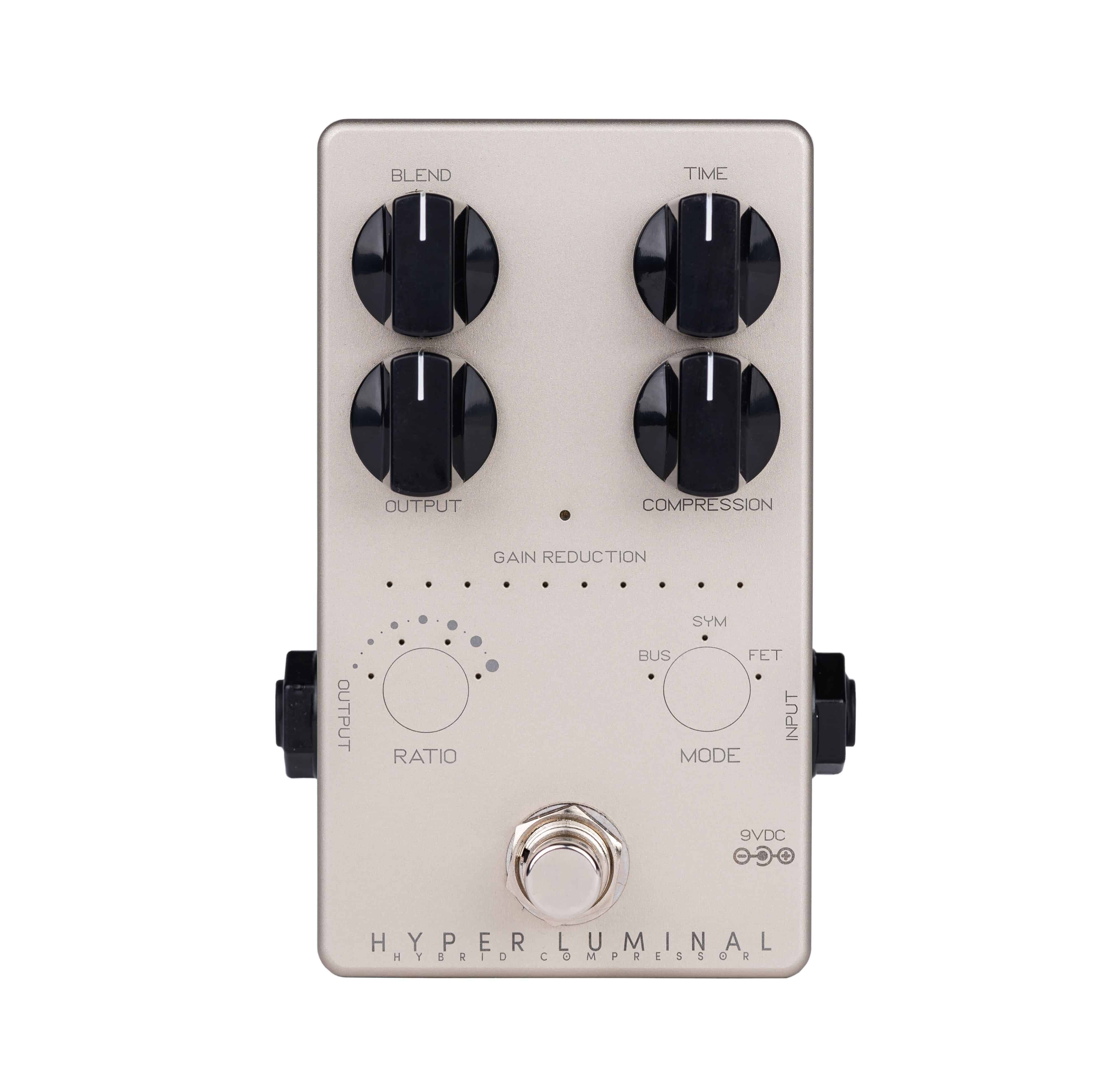 Hyper Luminal · Hybrid Compressor
Darkglass Hyper Luminal · Hybrid Compressor: a new era in hybrid compression
The highly acclaimed Super Symmetry pedal offered all the transparency and precision of a modern compressor, with the desirability of old classic designs and their inherent envelope effects. Sadly, due to component shortages, it has now had to be discontinued.
However, Darkglass Electronics never sits still and the company has made it their mission to combine their analog expertise and signature sound with cutting-edge, digital technologies. Not to replace, but to enhance the sonic possibilities and intuitiveness of the next generation of Darkglass products.
The Hyper Luminal · Hybrid Compressor embodies this like no other pedal in the industry. By digitally modelling the side-chain circuits in some of the most legendary compressors in history, including their own, they were able to capture their essence and characteristic behaviour, all while keeping the completely pure and authentic analog signal path that Darkglass Electronics is rightly famous for.
Designed for both studio and live use, Hyper Luminal Hybrid Compressor takes compression to a whole new (smoothed out) level.
Specs
Knobs
Mode

Selects the compression mode. BUS: Modeled after the Solid State Logic® Bus Compressor FET: Inspired by the legendary UA 1176®. SYM: Our own Super Symmetry, now discontinued due to component availability, but transcended in the digital realm

Ratio

Sets the ratio of the compression.

Blend

Mixes the clean and effected signals

Attack

Sets the time constants (Attack and Release). Fine tuning and mapping can be done through the Darkglass Suite, so you can assign different constants to each model.

Compression

Sets the amount of compression.

Level

Sets the overall output volume of the unit.
Dimensions
Dimensions

111×64x42 mm
Power
Power

The Hyper Luminal has a current draw of 250mA. Only use a regulated 9V DC adapter with a center-negative plug. Due to ecological reasons it does not accept batteries. Unregulated power supplies and/or higher voltages may result in suboptimal noise performance and even damage your unit, voiding the warranty.