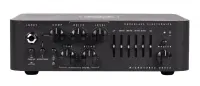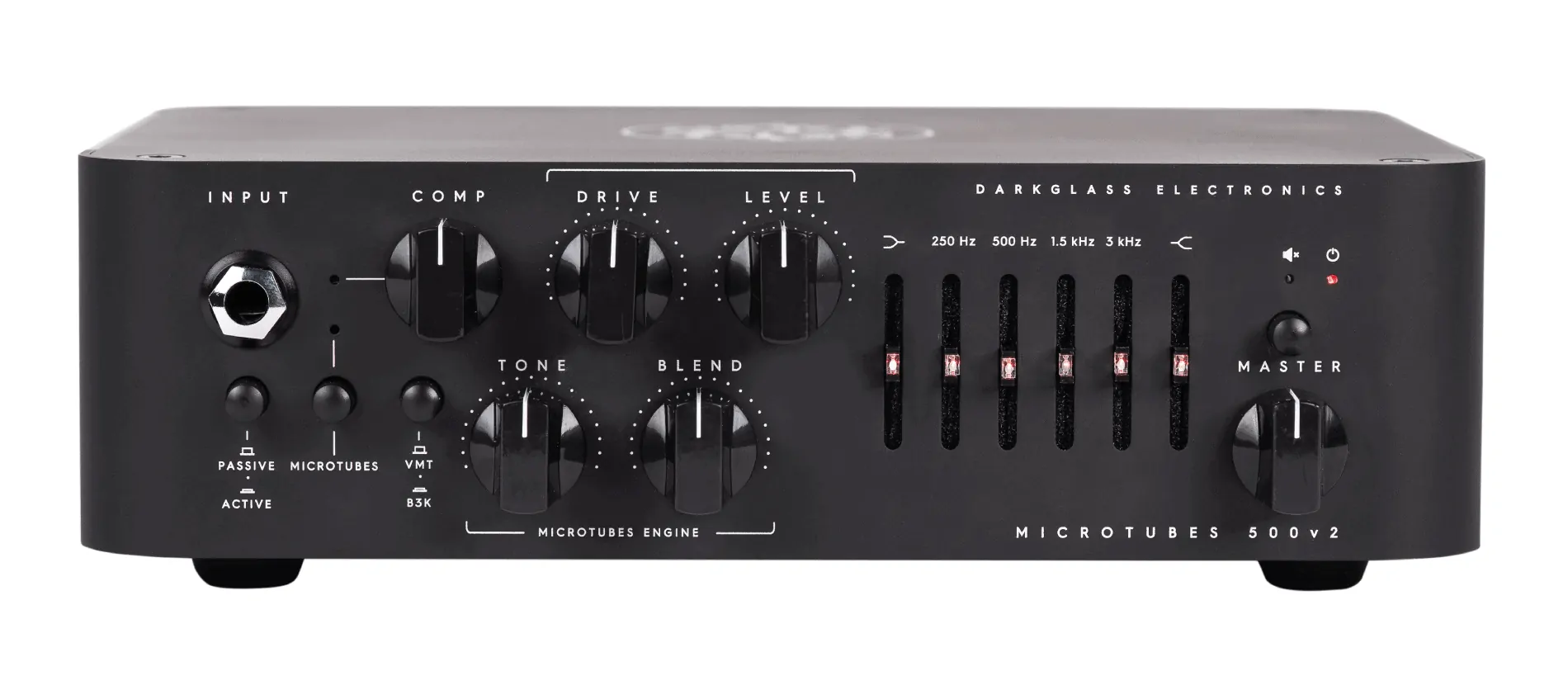 $

685.23excl. VAT
In stock
Microtubes 500V2
The Microtubes 500v2 is a 500W amplifier equipped with an all-analog preamplifier, custom-designed Darkglass high-efficiency class D Module, an ultra-quiet graphic equalizer, and a digital impulse-response cabinet emulator for DI outputs or headphones.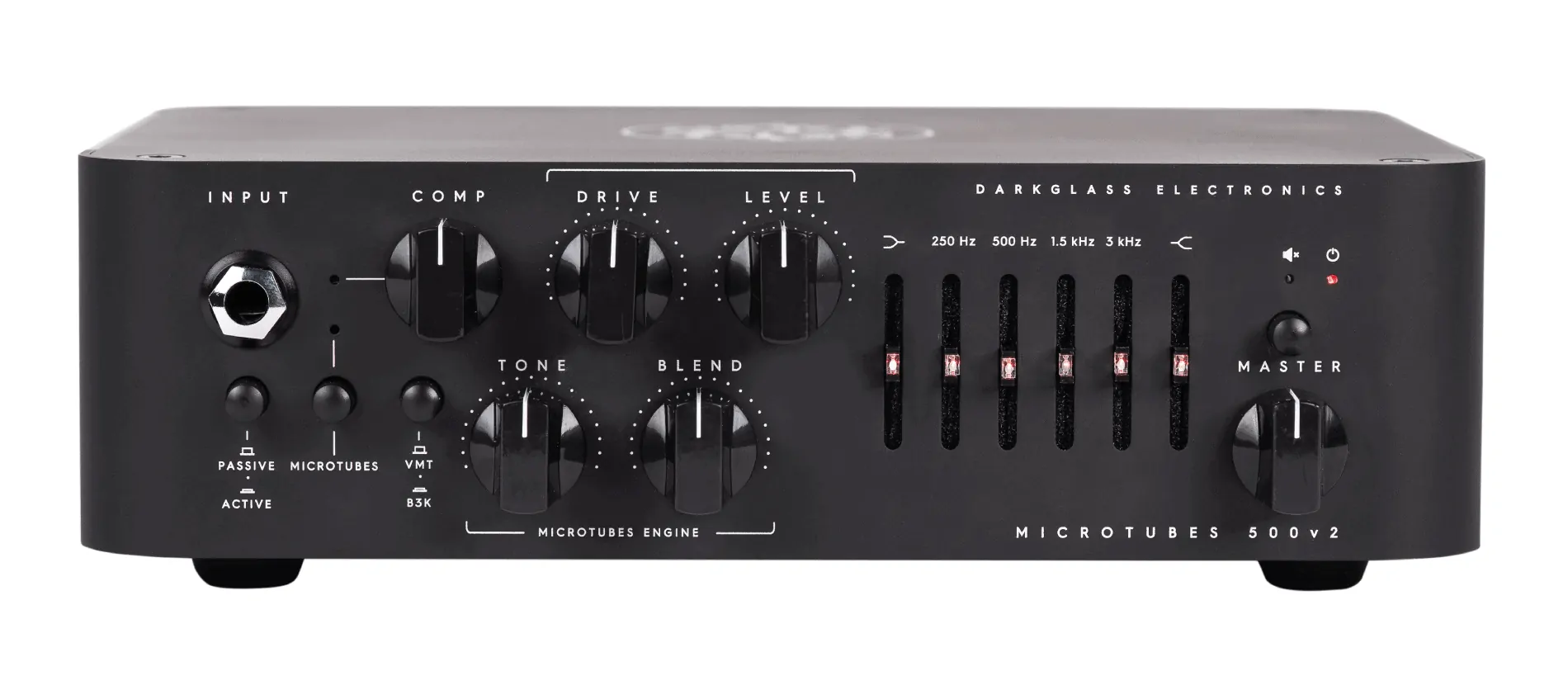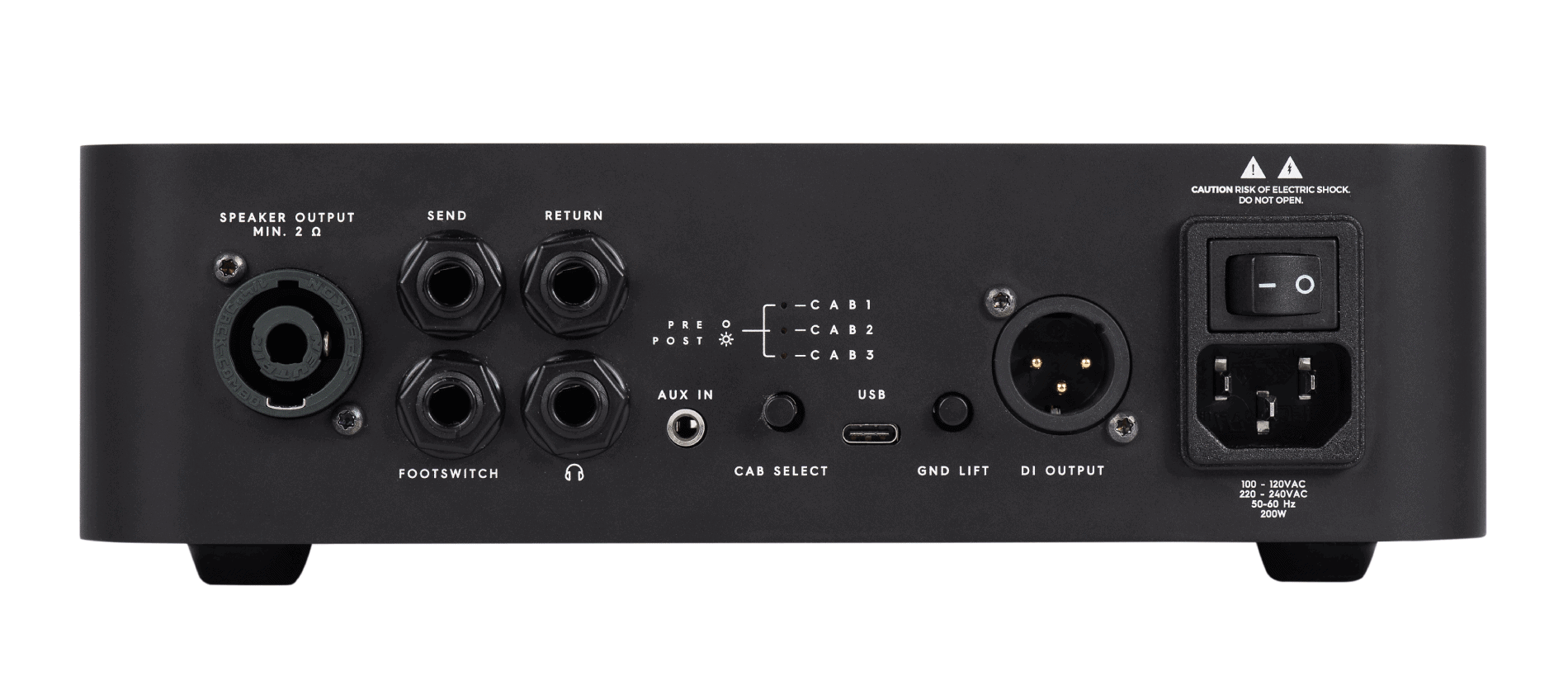 Specs
Power and Ohm
Maximum Power Output

500 Watts RMS @ 4Ω (1khz full blast 2 min max) 20%THD 450 Watts RMS @ 8Ω

Minimum Load Impedance

2Ω
Controls
Comp

This knob controls the amount of dynamic compression added to the Microtubes Engine. The make up gain is adjusted automatically. The compression can be turn off or assigned using the Darkglass Suite for each mode separately (Clean, B3K, and VMT).

Drive

This knob controls the amount of distortion that the Microtubes Engine will deliver. It will change from a soft warm overdrive to a massive modern distortion sound.

Tone

This knob controls the high harmonic content of the Microtubes Engine via a variable low pass filter: crank it up for additional attack and definition or dim it down for a smoother sound, especially handy if already running bright clean EQ setting or cabinets with tweeters.

Level

Use this knob to control Microtubes Engine's output volume.

Blend

Use this knob to mix between the Clean signal and the DIstortion signal (Microtubes Engine).

Master

Controls the overall volume of the amplifier.
Eq
Bass

+-12dB at 80Hz. Changes the low content of the signal.

Mids

+-12dB at 250, 500,1.5K and 3Khz. This graphic eq control the mid content of the signal.

Treble

+-12dB at 5kHz. Changes the high content of the signal.
Toggle switches
Passive/Active

Use this push-button switch to change from passive to active mode. If your bass is active it can have a hotter signal making the amp to distort early (feel free to use if such additional distortion is desired)

Microtubes

Use this push button to turn on or off the Microtubes Engine to add natural compression, organic harmonic enhancement, and saturation ranging from mild overdrive to high gain bass rage.

B3K/VMT

This push-button switch selects between two overdrive voicings: B3K® mode will deliver an aggressive, percussive sound while the VMT will bring up the mids for a warmer, more neutral character.

Mute

Mutes the amplifier.

Cab Select

Use this switch to navigate between the 3 different cabinet impulses or the clean DI signal.

Ground Lift

Lifts the ground of the DI XLR output. If a ground noise in you DI signal is experienced, try changing the setting of this control.
Outputs
USB

The USB connector allows you to use the Darkglass Suite to load different cabinet impulses or change different parameters on your amp (midi, compressor, etc)

Speaker out

Use this connector to connect the amplifier to your cabinet. This Speakon combo jack allows for either Speakon or ¼" speaker cable operation. WARNING: Do not use an instrument cable with this jack. Using an instrument cable can damage your amplifier.

Send

Use this output to send the signal to effects pedals.

Return

Use this input to receive the signal from effects pedals. Master volume control is after this input.

Footswitch

The Intelligent Footswitch is proprietary digitally controlled device that allows you to remotely engage and disengage the Microtubes Engine. You can also hold the footswitch to Mute the amplifier. The VMT/B3K® push button will remain operational with the Intelligent Footswitch plugged in.

Headphones output

Connect your Headphones and enjoy the impulse based cabinet emulation.

Aux in

Use this connector to provide to the Headphone output music from your laptop, cellphone, mp3 player, etc.

DI Output

Use this connector to send your signal to the console, mic preamp, interface, etc. Both signals are available (Bypass and the amp signal with cabinet simulation) and are switched from the cab select switch.
Mechanics
Dimension

18.0cm x 7.1cm x 23.0cm (7.1" x 2.8" x 9.1")

Weight

2.4 kg (5.29 lbs)